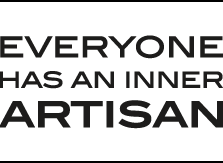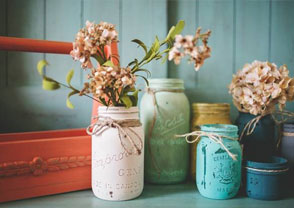 We want to help everyone tap into their creativity
and explore the artisan within!
Our products are easy to use, incredible top-notch, and fun, too!
We make FAT Paint
It was the Spring of 2012 when The FAT Paint Company began. Victoria, a DIYer with flair, and her brother Bradford, an artist with mad skills, decided to mesh their collective talents together. This artisan sibling duo sought to make a chalk-style paint that was easy to apply, versatile, and inspiring.
It didn't take long for our hands-on, in-house paint recipe for artisans by artisans to grow into a bold brand that customers loved! It all started in Victoria's kitchen with a KitchenAid mixer and a dream. Today, The FAT Paint Company has a 5000-square-foot production and retail space with more than 140 retailers across North America. Wow!
Community matters most
Since day one, we've been deeply connected to our community—literally in beautiful New Westminster, BC, and creatively with DIYers and artisans everywhere. Our vision is to make and sell the best chalk-style paint across the globe so that all of your projects—no matter how big, small, wild or wonderful—can come to life.
We'd love to see your FAT Paint project. Send us a note.