We're excited about our new and revamped FAT Palette! To find the palette and access to individual colour images, head to The Skinny's new "FAT Palette" page.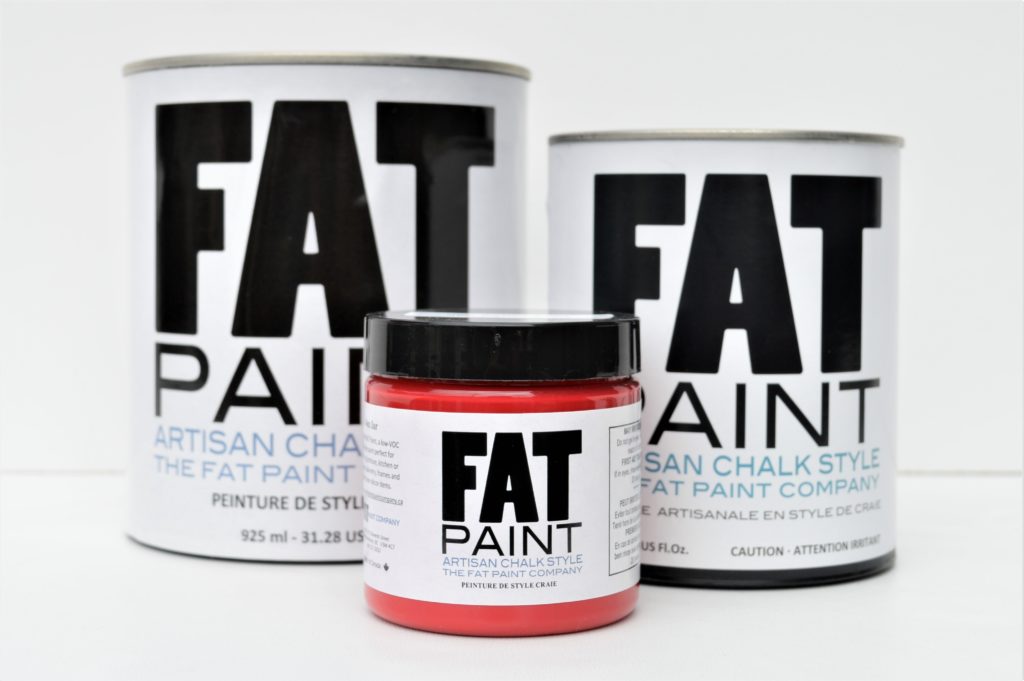 Our chalk-style paint has great adhesion; it easily affixes to most porous surfaces like wood, glass, metal, plastic and fabric, and applies like a dream. It's naturally smooth and creamy, covering most projects with just a couple of coats. The chalky nature of FAT Paint also means it dries quickly, leaving you more time to get creative with your finishes.
Another great thing about FAT Paint is that is low in VOCs. In fact, it's lower than Canadian required industry standards which is FATtabulous! What exactly are VOCs? Well… let's get all sciencey:
VOCs is an acronym for volatile organic compounds: organic chemicals that have a high vapor pressure at room temperature. Basically this means that large molecules in the chemicals easily evaporate into the air. These molecules are usually present for us humans by way of odors, but sometimes VOCs have no odor… and of course exposure to severe VOCs can cause eye, nose and throat irritation, headaches or – worse case scenario – internal or central nervous system damage. Yucky stuff!
Because FAT Paint is extremely low in VOCs, little-to-no molecules are evaporating into the air and odors are minimal or non-existent. Most importantly of all, FAT Paint is safe to use for everyone; pregnant women and children included. Awesome!!
FAT Paint is soft and easy to sand, which makes the distressing process practically effortless! Most unwanted brush strokes can be sanded out, leaving nothing behind but a smooth, silky, soft-to-the-touch finish.