January 28, 2019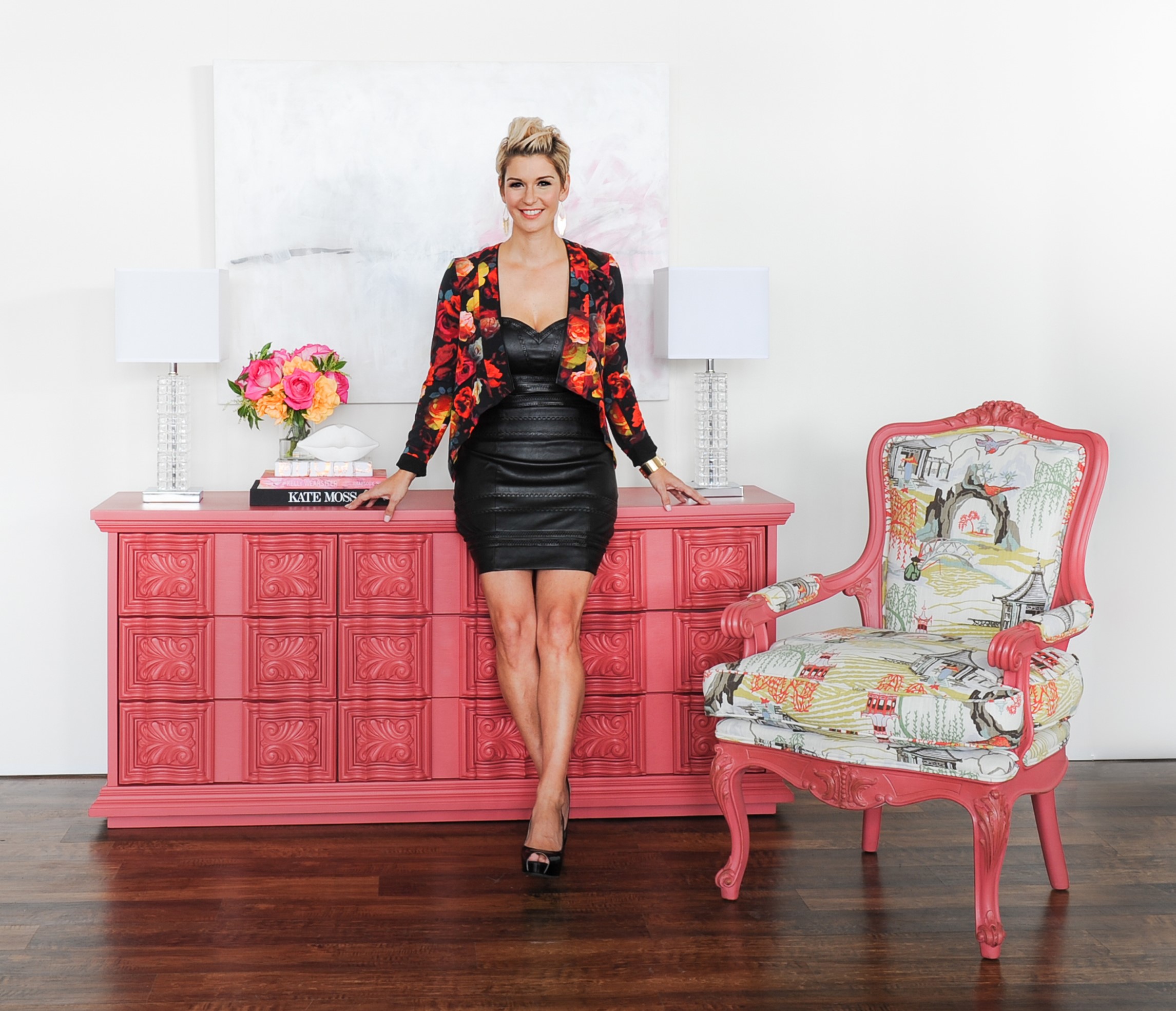 We're sad to share that the Amanda Forrest Collection – a six colour FAT Paint palette, created by interior designer Amanda Forrest – has been retired. Amanda is making a shift in the trajectory of her design business and so between new opportunities and her regular appearances on the Marilyn Denis Show (Canada), she's decided that folding the AFC line is for the best. Naturally, we support her decision.
WOW! It's been a FATtabulous run!!
Over these past 3 years, the Amanda Forrest Collection (AFC) has been enormously successful. For that, our gratitude is extended to Amanda for helping us create and promote the line. What a terrific partnership! We're also enormously grateful to all of our customers who love the colours as much as we do!!
But wait…
I know what you're thinking…
"What about 'Navy Sate of Mind', 'Couture Linen' and 'Greysful'?! They're my favourites!!
Or perhaps…
"I'm all about big, FAT, bold colour and that 'Orangeapolooza' (or 'Blushing Bombshell' or 'Can't See Me Camo') had my name written all over it!!"
We've Got You Covered!!
We're reformulating our 3 best-sellers: tweaking them a smidge to better relate to today's colour trends
Tweak how?! Well… just like what we're seeing in design, we'll create a darker navy (woot!!)… we'll take a more "Belgian linen" approach (grey it a wee bit) to a new neutral… we'll create a medium grey without a green undertone. We're going to take great colours and make them even more FATtastic!!
The trifecta of "Orangeapolooza", "Blushing Bombshell" and "Can't See Me Camo" are all colours that hold important places in the FAT palette overall. For that reason, we're studying trends in search of a new orange (we're leaning toward a terra cotta) and a green (think avocado!). Replacing the dark pink Bombshell though is a bit trickier. You see, we have a well rounded pink FAT palette. So how about we switch things up with a Burgundy or Merlot?! FAT Paint retailers love the idea, and you know they have a finger on the DIY pulse!!
TAKE NOTE that many FAT Paint retailers still have AFC stock on their shelves so if you're looking for one of these terrific 6 colours, grab them while you can… we're no longer producing any of the AFC colours so once they're gone, they're gone! HOWEVER: Until the new colours are in place, we're temporarily producing a navy, a linen and a grey… each of which closely matches the AFC versions. Your retailers will be stocking these in small quantities. If you're looking for one of these three colours, inquire with your retailer.
Then… watch for news as – one by one – we roll out the 6 new FAT Paint colours!!
Lastly, and of importance… thank you so much for your patience through this FAT transition!!