December 12, 2018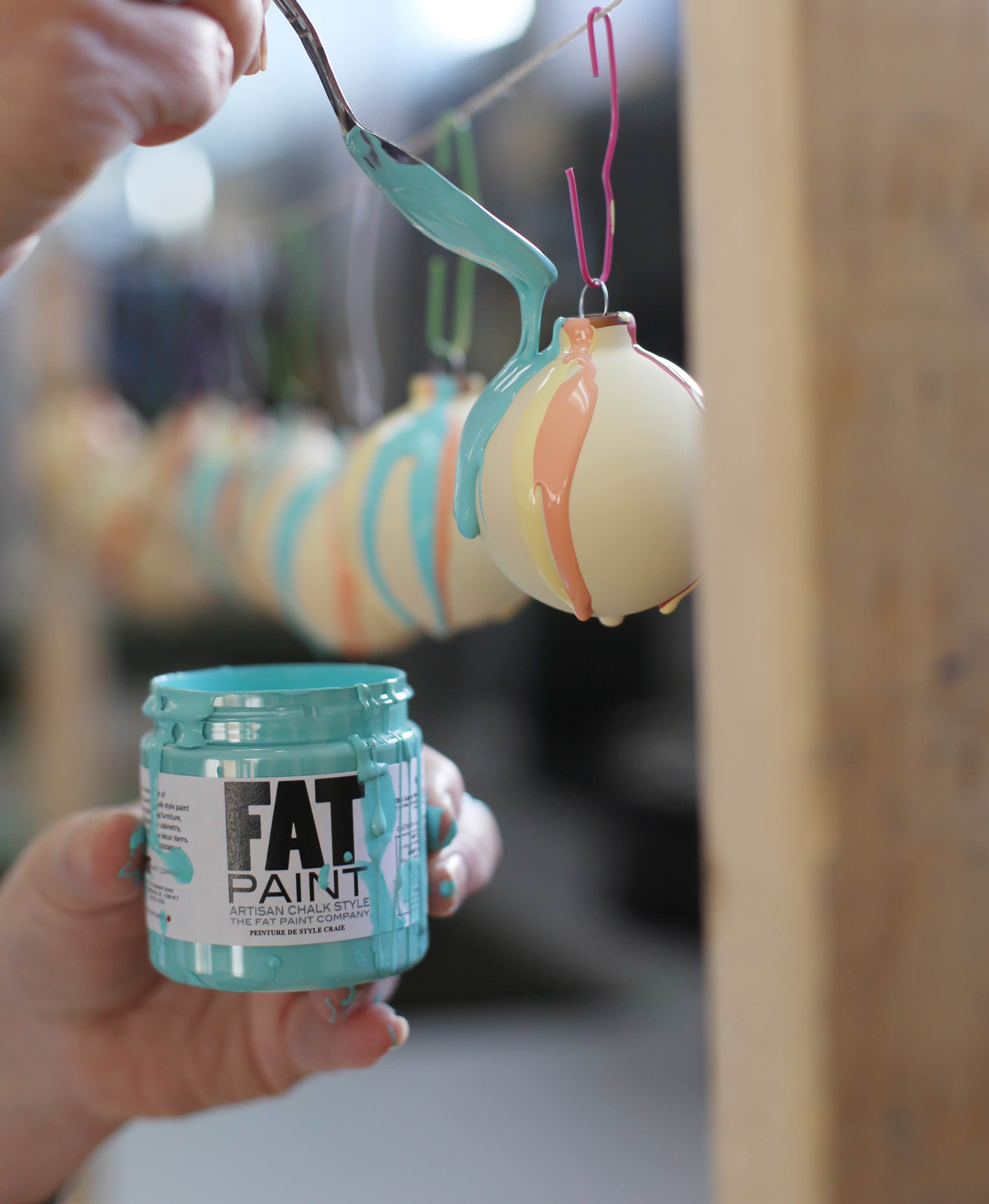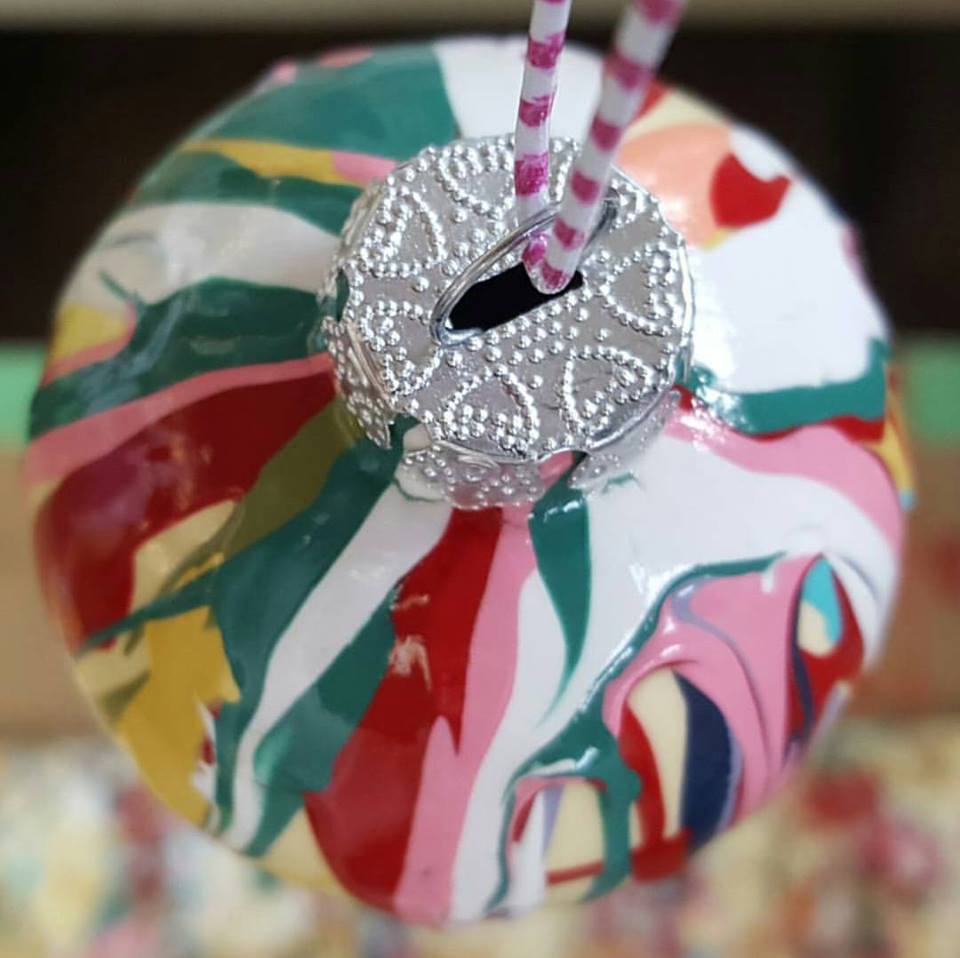 'Tis the season to get all FAT and Merry!
One of my very favourite Christmas FAT Paint projects – ever! – are these FAT dripped ornaments. Not only are they fun to create, they're gorgeous and make a mega-statement on the tree! They also make FATtastic gifts for hostesses, staff gift exchanges, friends. So much fun and impactful!
Another option is to drip some FAT colours on mini ornaments and then tie them on to the bow of a present. Or perhaps group two or three little FAT dipped baubles with a bow around the neck of a bottle of wine. Yes please!! Ha!!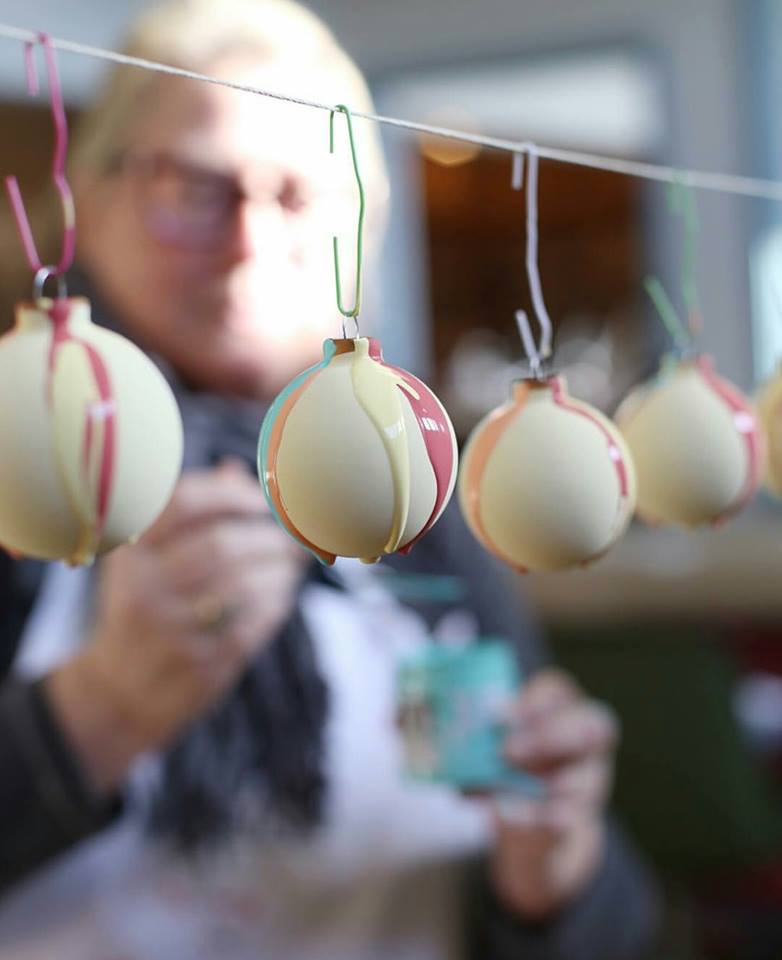 They're so easy to create. The ornaments I used were not smooth and shiny – they were slightly frosted, which helped with paint adhesion. The first step to transforming the baubles was to fully dip them into a neutral colour (in this case, a used "Cream"), and then I hung them to fully dry.
After that, I went crazy with dripping some FAT! I didn't have a particular colour theme in mind. For me is was all about **Give me the Colour**!! I can totally imagine creating a colour story with 3 or 4 complimentary FAT colours though. They'd look so pretty!
I kept working around each ornament, layering my drips and colours over one another. I loved the effects that were created as colours merged and moved around one another! Just keep dripping that FAT until you're over the moon with happiness about your results!
Now… let them fully dry. Because of the thickness of the layers, this could take a good day or more. Once they're dry, sand them out. The primary goal is to smooth down the major drips at the bottom, otherwise you run the risk of them breaking off (sometimes they're hollow inside). Don't sand too much because you don't want to lose the textured affect of the layers and drips.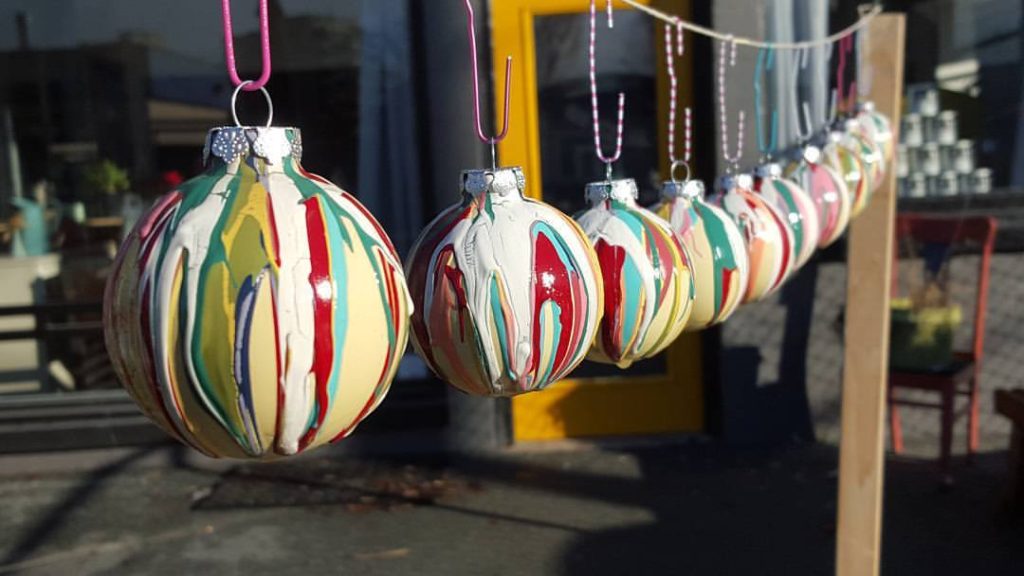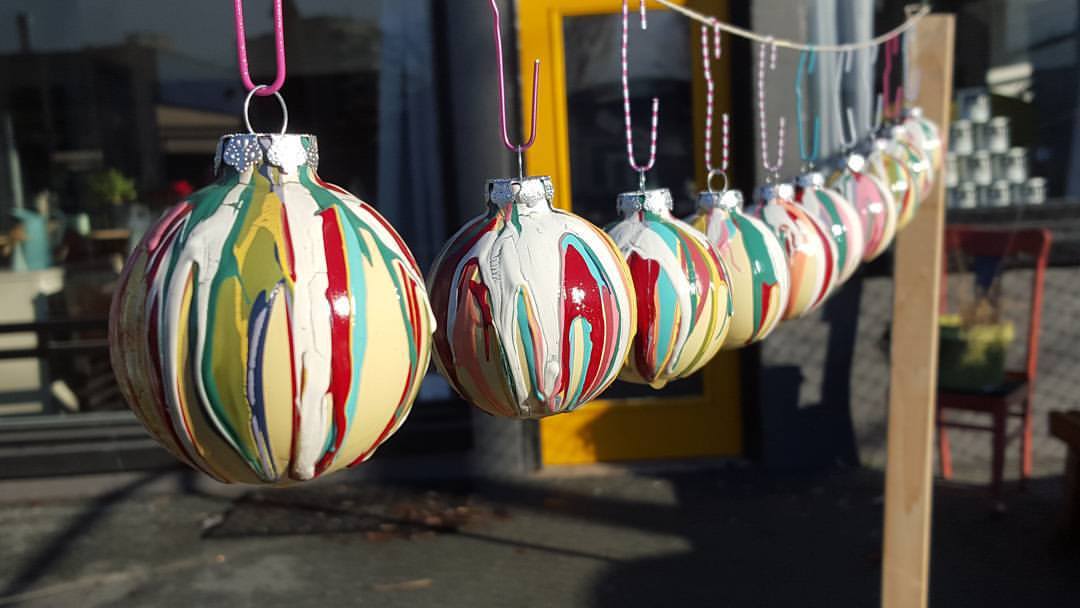 The last step is spraying them with a high gloss clear coat or lacquer. My go-to brand for spray clear coat is Varathane Diamond Coat. I sprayed 3 good coats on these pretties.
Tip: keep a brush in hand and smooth out the drips that form on the bottom of the bauble.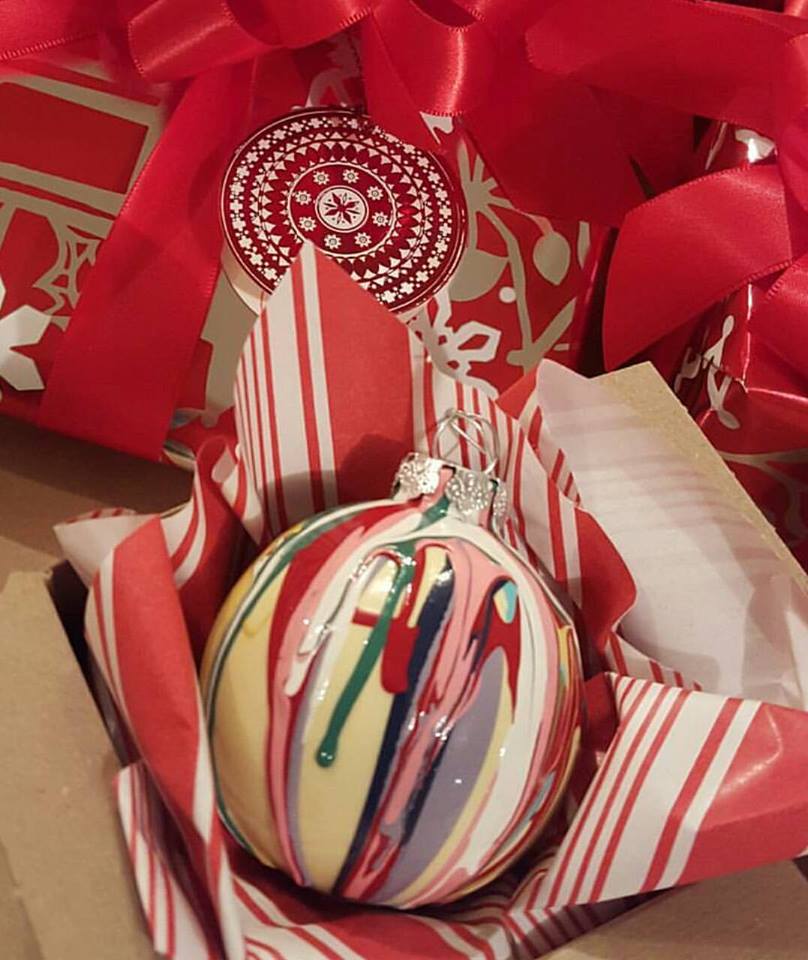 I can't begin to tell you how happy I was with how these FAT dipped ornaments turned out! What made me even more happy though was packing them up into individual gift boxes, wrapping them with killer bows (I'm GOOD at creating hand-tied bows! For proof positive, search out some of our Xmas videos on our Facebook page) and sending them off to each of my siblings, Dad and much-loved bonus Mom, all of whom live far from us in California. The idea that they'd hang one of my FAT dipped ornaments on their respective trees and think of me… priceless!
Go wild and create some of these beauties yourself! To purchase FAT Paint, find a retailer near you or purchase direct from us through our on-line store.
Happy FAT Christmas!!