July 20, 2018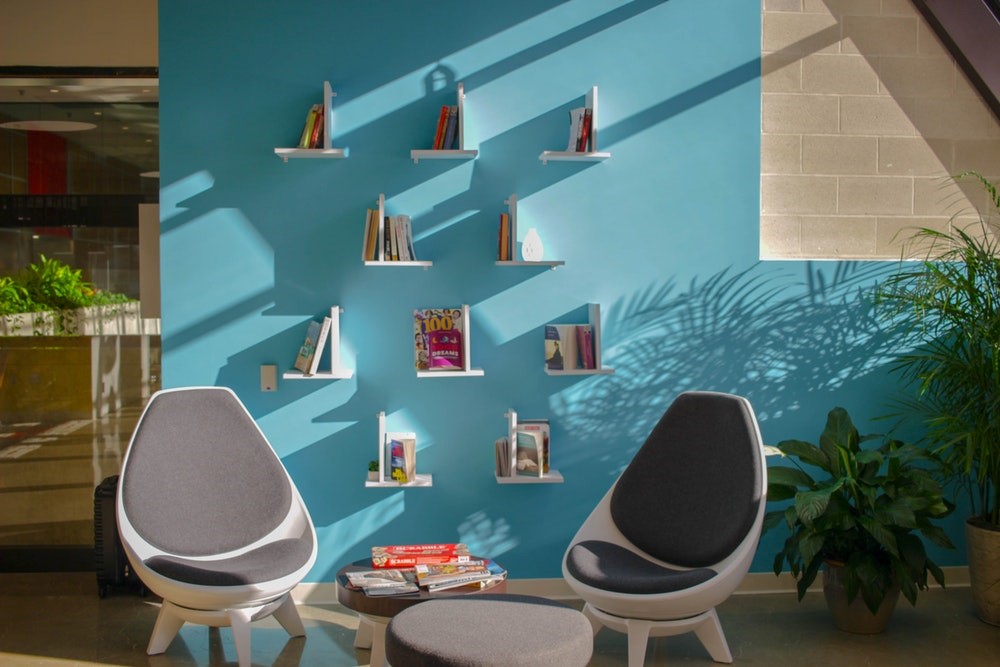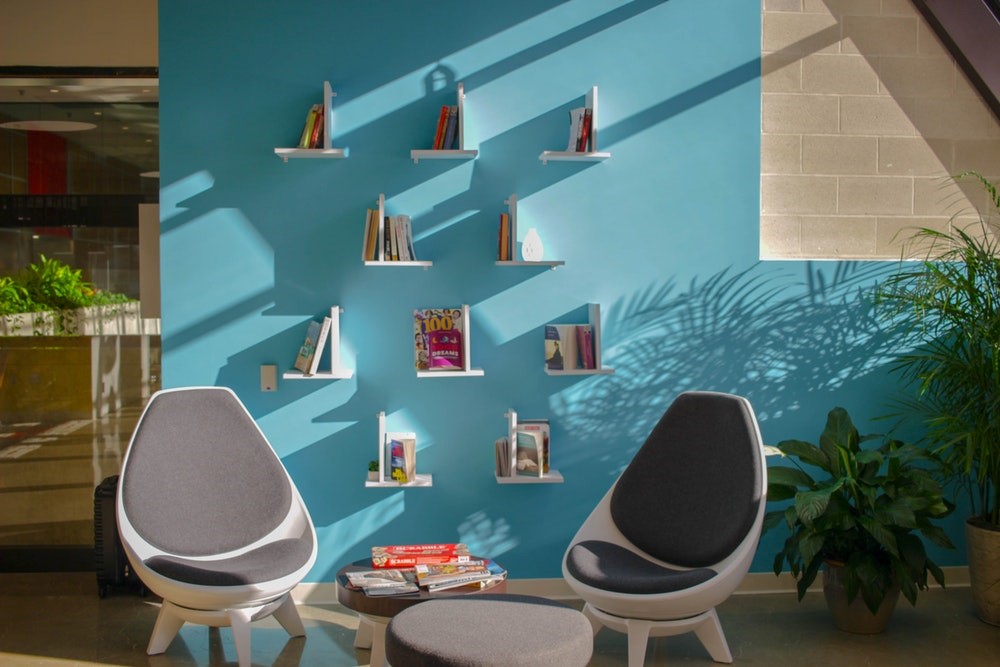 Photo Credit: Chris Knight via Unsplash under License
If you're planning to accessorize an empty wall space in your home, you have multitudes of options. The perfect canvas for artistic expression is a blank wall – you can use it as an opportunity to tap into your creativity, showcase your individuality and make a unique statement! A well-decorated wall can really go a long way in transforming the look and feel of an entire room. If you're feeling stuck for ideas, here are 6 creative ways to bring your blank wall to life.
Create a Gallery Wall
 A gallery wall can tell a story about who you are and bring life to the whole room. There are many ways you could style a gallery wall. You could display a collection of your favorite artwork, prints, fabrics, personal family photos, or anything that showcases your personality and individual style. Look for unique frames that will complement your gallery art wall. You can use FAT Paint to express your creativity by adding colour to the frames, they have 58 vibrant colours to choose from! For an eclectic look, you could mix and match different colored frames to make it seem like your work has been collected over time, or perhaps give one of their FAT Waxes a try. The Antique Patina Wax is a great option for an aged look. If you're after a sleeker, modern look, use a simple colour scheme or matching colours for your frames.
Incorporate Large Scale Art
 A gallery wall isn't the only way to bring art into one of your spaces. Covering your wall with an oversized painting or photograph can also make a great statement. Large-scale art can give a small room a focal point and set the tone for the entire space. Alternatively, if you're really feeling bold and creative, another great option is to create a wall mural. Whether you hand-paint it yourself or hire a professional to do it, a wall mural will certainly capture attention.
Photo Credit: Jesse Bowser via Unsplash under License
Create a Wall of Drapes
 If you want to add colour and decor to the room without painting the walls, consider creating a wall of drapes. Drapes go perfectly behind the bed, as they immediately make the space more stylish, cosy and inviting. They can also create the illusion of a big window, making it an ideal addition to windowless bedrooms.
Add Storage Space
 Having extra wall space can be useful if you're short on storage. Unused walls offer lots of potential for new shelving units. There are tons of unique shelving designs that add both style and functionality to any room. You can arrange the shelves any way you like and get creative in the way you display home items.
Add a Faux Window
 If you've got a windowless room with empty wall space, adding a faux window can really help to liven up the room. Faux windows add depth, light and style to rooms where real windows cant be installed. For a more authentic look, you can install a real frame or even add window coverings like blinds or curtains.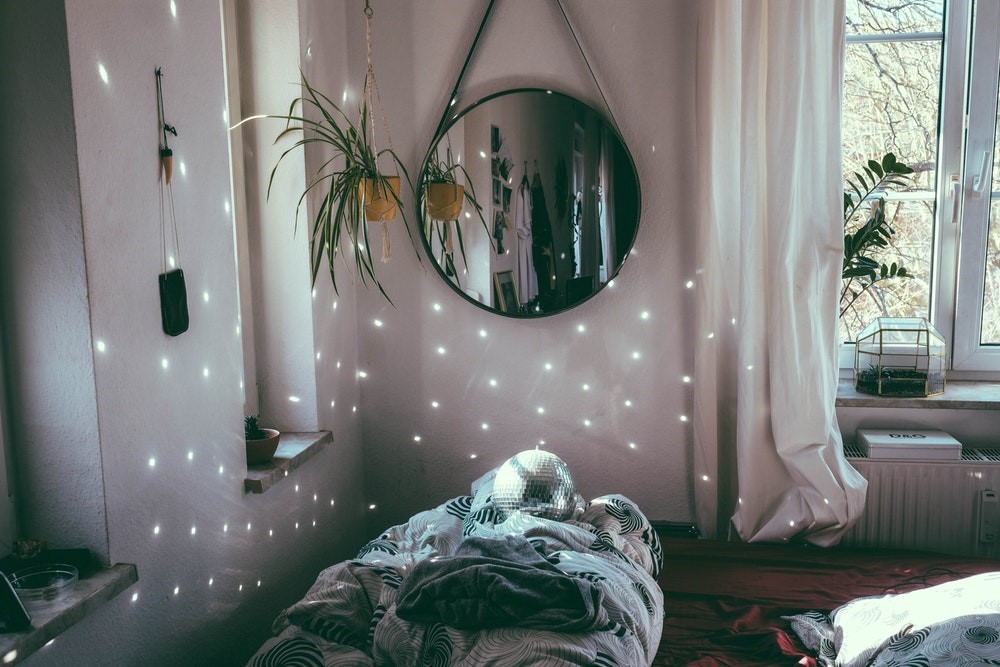 Photo Credit: Mister M via Unsplash under License
 Decorate with Mirrors
Mirrors immediately make a room feel bigger and brighter. They are the perfect addition to any small room, and you can use them to decorate in a variety of different ways. One option is to create a themed display by displaying mirrors in varying sizes, shapes, styles and frames – which will add visual interest and style to an otherwise plain wall. Another option is to get an over-sized mirror that covers most of the empty wall. Very large mirrors can look great either mounted up on the wall or leaned up against it. Over-sized mirrors come in many stylish designs and can really transform your whole space.
Johanna Cider is a New Zealand-based writer who enjoys anything related to home and lifestyle topics. Her greatest passions are home design and organization, and she spends much of her free time working on new DIY projects. Find more of her work here.