November 29, 2018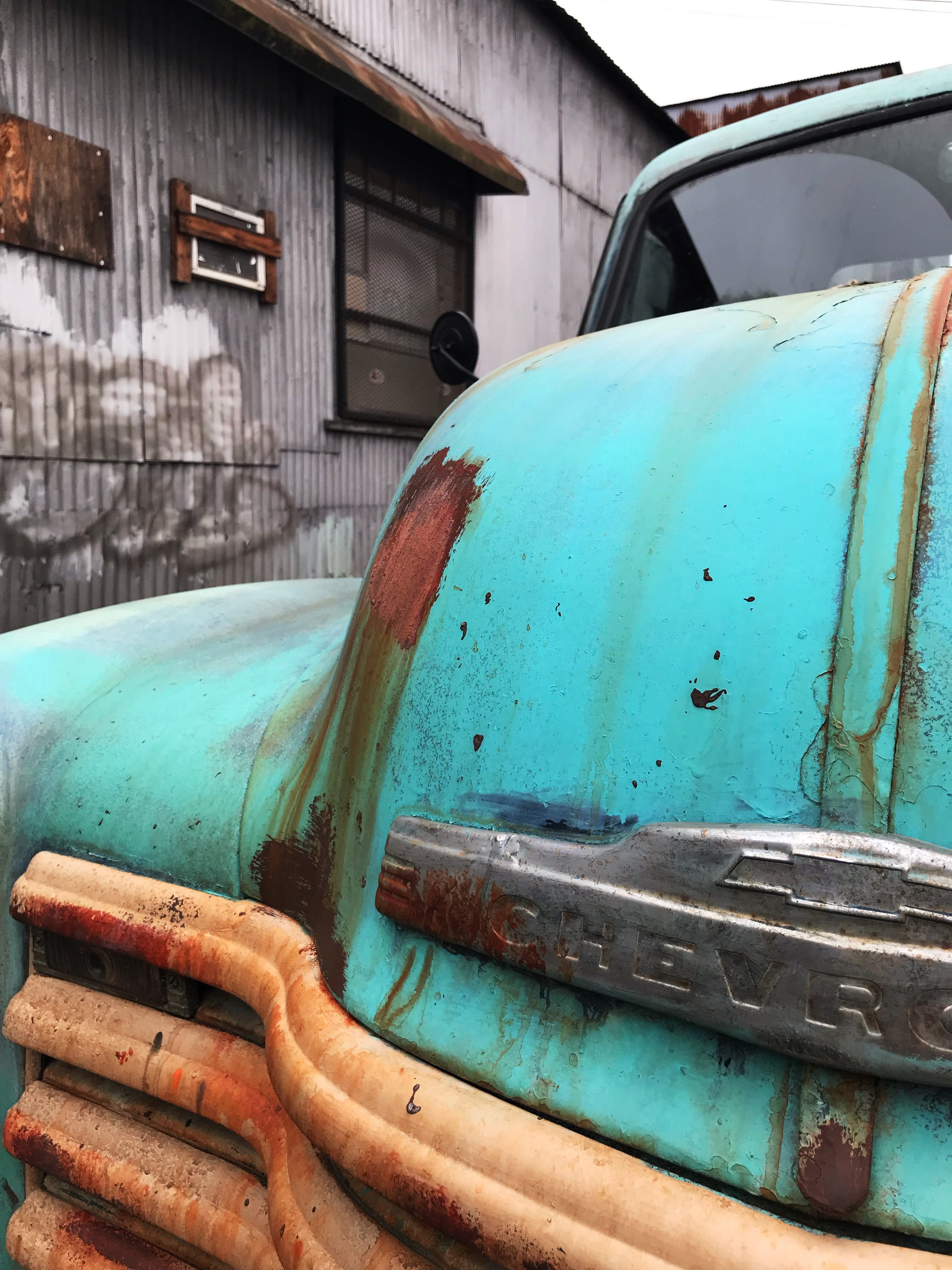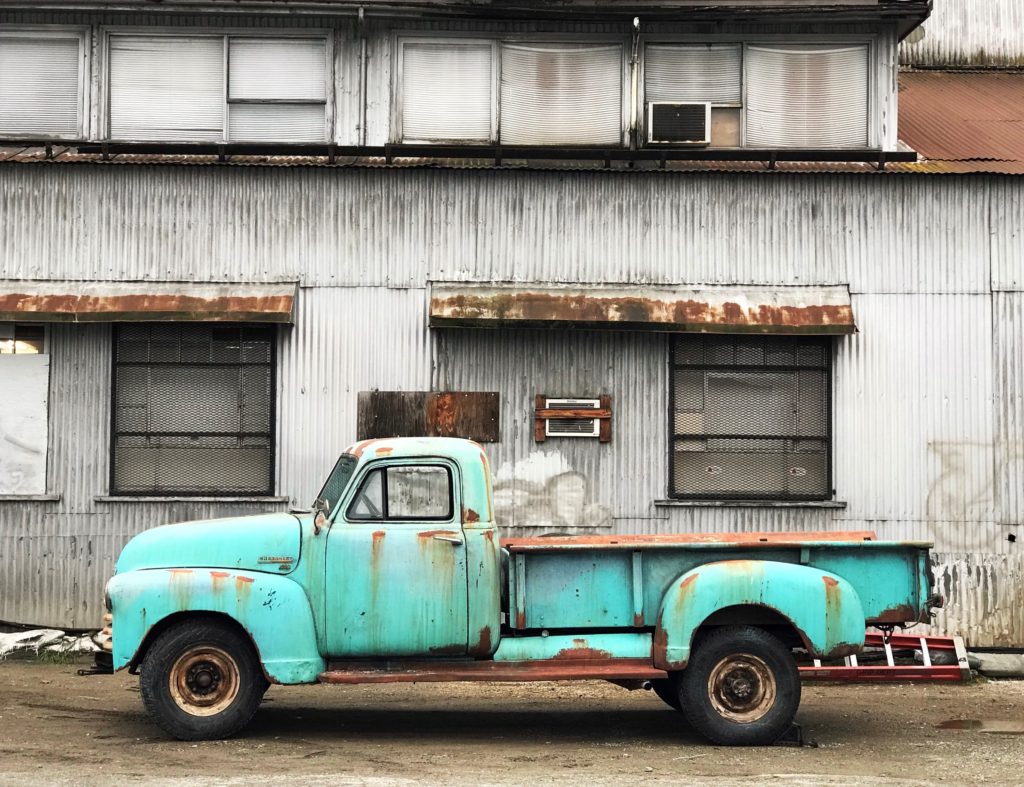 —
Earlier in the week this truck – an element/prop for the Amazon Prime program
The Man in the High Castle
– was parked beside the old New Westminster Boiler & Tank building where they were filming, just across the street from
The FAT Paint Company
and, as it happens, in my line of sight through the window. The amazing turquoise colour, juxtaposed against the rusted tin of the warehouse, caught my attention and imagination… calling to be photographed!
Here's the thing though… it's a fake! I mean, it's a real and old Chevy truck, but the rust and layered-paint-look is the talented work of a scenic artist! Really!!
Full Circle Moment Here!
Bradford, my brother and business partner, was a scenic artist before we started TFPC. It was his job to create fake stuff like this truck.
It was the skill & knowledge he gained as a scenic artist that he applied to the creation of FAT Paint!
In fact, one of the materials they use in set building is a thickened paint they call "fat paint". So… one day (over 6 years ago now!) as I was getting set to paint a piece of furniture, I was describing the properties of chalk paint to Brad when he made a connection: "That's just fat paint!" He made me the version of fat paint they use on set and I loved it!
From there… well… that's another story
?
—
—
So there I was, taking photos and touching the finish on this truck… thinking about artisanship; about creating beauty…
And about how grateful I was that because of FAT Paint, Brad and I could share our love of colour and creativity with our customers!!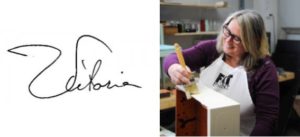 —