December 1, 2017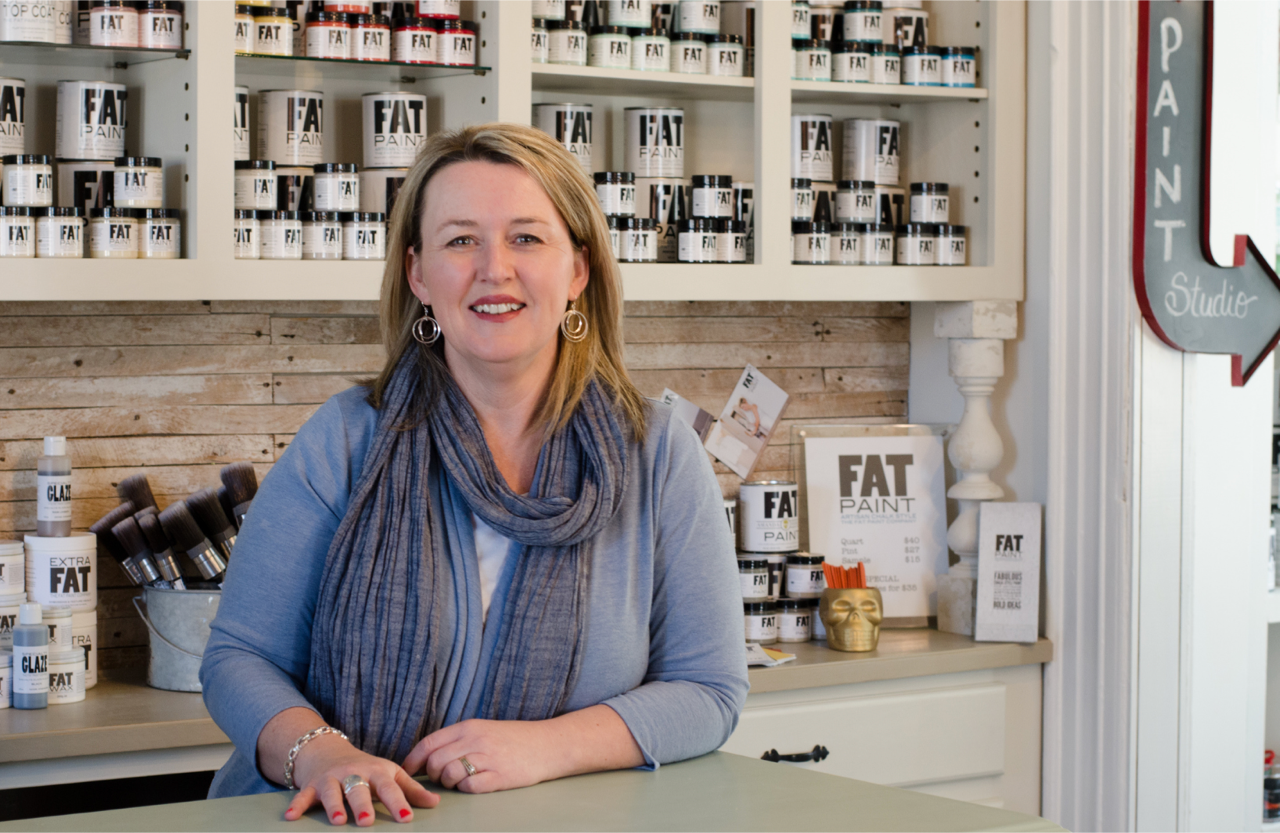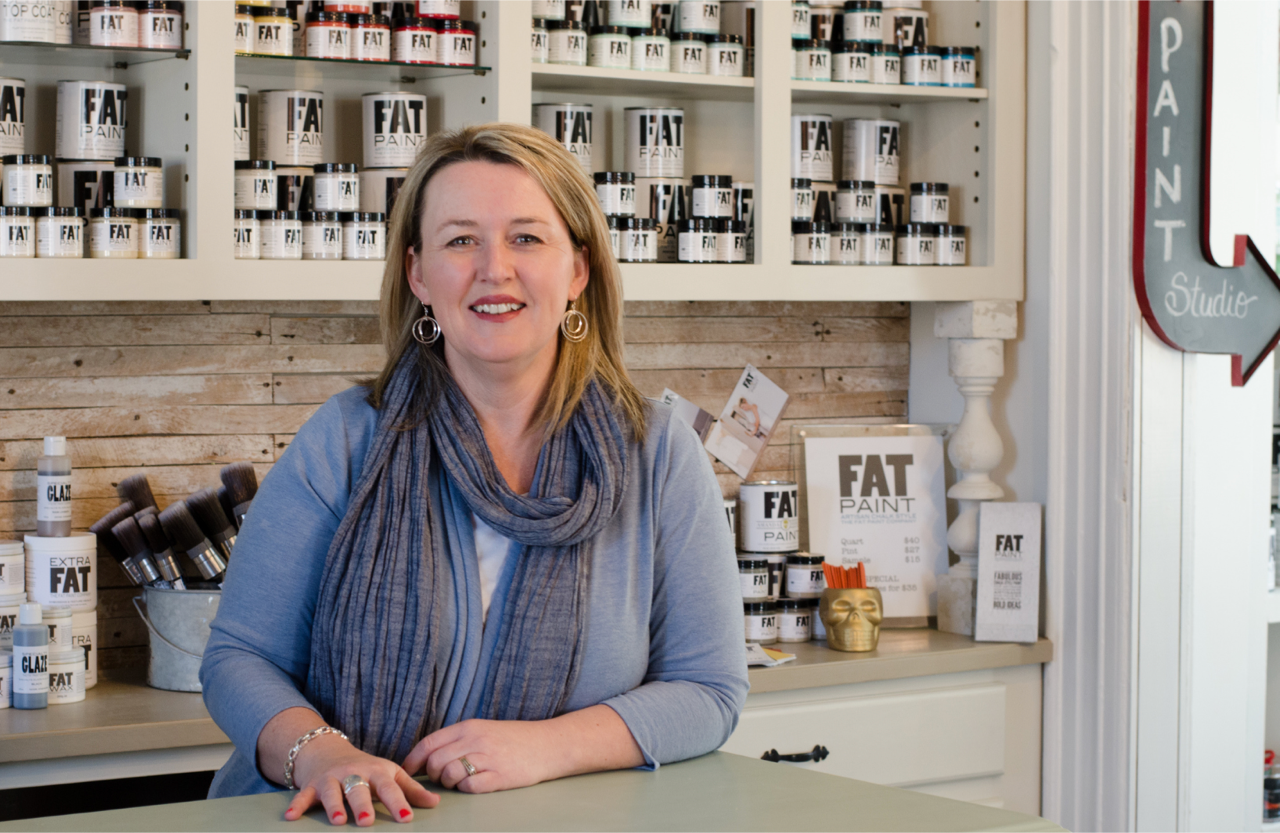 If Wendy Batten could give herself just one title, it'd be Chief Inspirer of Creativity. As both the brains and the brawn behind the powerhouse DIY brand Front Porch Mercantile, it's Wendy's job to empower others to be just as creative as she is.
"My favourite thing, hands down, is the relationships we build with our customers," says Wendy.
"I love inspiring them. I love seeing the light bulb go on in their heads when I help them pick colours and paint. I have clients that have been regulars for years. I love them all!"
Wendy's first foray into the furniture upcycling business began after her daughter, who was 16 at the time, told her it was time to get a hobby. She had always been a DIYer, avidly renovating her home and painting furniture every chance she got, but it wasn't until that moment that Wendy realized she should transform her passion into a full-time job.
And so she did. Wendy soon began selling her upcycled furniture creations right off her front porch. She quickly outgrew that space and moved into a small studio, which is where her journey with FAT Paint began.
"I searched for months to find the perfect paint to bring into my shop; I tried them all. I knew I wanted a quality, Canadian-made paint. FAT Paint was the only one that would fit the bill."
Wendy found a huge amount of success selling her furniture and the chalk-style paint at the Front Porch Mercantile in Moncton, New Brunswick. Honing her stills as a teacher and mentor, Wendy moved from FAT Paint retailer to regional developer and consultant, training and supporting other new FAT Paint retailers in Canada's maritime region.
Soon the driven entrepreneur realized she had even more to offer. She started blogging frequently from her company website, posting fun and informative tutorials such as how to use FAT Paint for all sorts of products, including holiday pillows and an old vintage trunk. She also regularly shows off her FAT-tastic skills with live tutorials on Facebook. Wendy even franchised out the Front Porch Mercantile brand and opened a second satellite location in Lunenburg, Nova Scotia, which is located in a small shop called Mom's Buy & Sell. She also acquired a studio space in Lunenburg, where she now holds DIY workshops and creative retreats.
"We just love FAT Paint, showing off our enthusiasm for the brand and spreading the FAT love any chance we get," says Wendy.
"There is so much versatility with the paint. I really enjoy the relaxed, perfectly-imperfect look of distressed furniture, which is so easily created with FAT Paint. That's why I love working with it."
So, what's next for Wendy? She has plans to expand her brand even further; she has more FPM locations in the works.
Her philosophy to business is much like her philosophy to FAT Paint: "Don't be afraid. Just do it. It's just paint."
Dare to dream, Wendy. Dare to dream.