June 1, 2016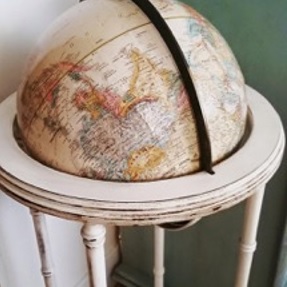 This year, The FAT Paint Company is proud to sponsor the Town & Country Vintage Market taking place at the stunning Apple Barn of Taves Family Farm in Abbotsford, BC. This outdoor venue gives shoppers plenty of room to wonder around and discover the hidden treasure among the 50 plus booths and resident farm animals. The Taves Family Farm will be providing fresh local food for everyone to enjoy. This week, we invited market host Tonya Makuch to share why she loves FAT Paint as well as a few of her latest projects to inspire your inner artisan.
Be sure to come check out Town & Country Vintage Market happening June 25th from 9:30-3:00!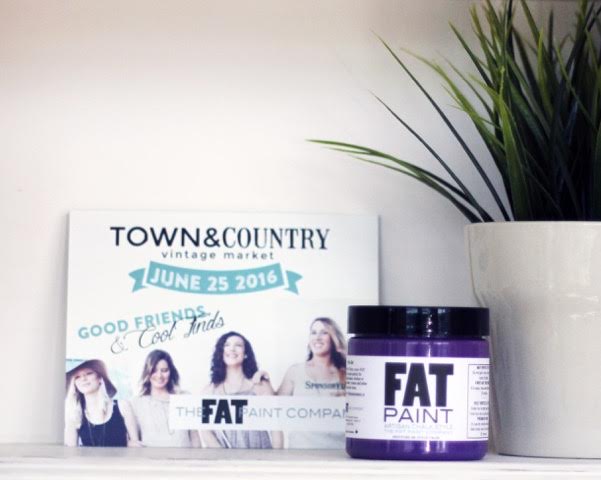 What can you paint with FAT Paint? What CAN'T you paint with FAT Paint!!!
Since using this product I have painted everything – including glass, metals, wood, laminate, and a mirror. Using FAT Paint will make your DIY project easier then you think. After being introduced to chalk-style paint, the time it takes me to complete home decor projects has been cut in half. Because FAT Paint has a matte finish there is very little dry time, allowing you to apply your second coat minutes after your first.With no smell or hash toxins, you can paint right in the comforts of your own home and have little to no clean up. I just put some newspapers under the feet of my pieces and jump right in.
Most of my projects are less then a day from start to finish and I end up using the piece in my home right away! Below are a few of my latest projects with FAT Paint.
I hope this inspires you to step out of your comfort zone and try a little FAT Paint for yourself.
–Tonya Makuch, Town & Country Vintage Market