June 15, 2016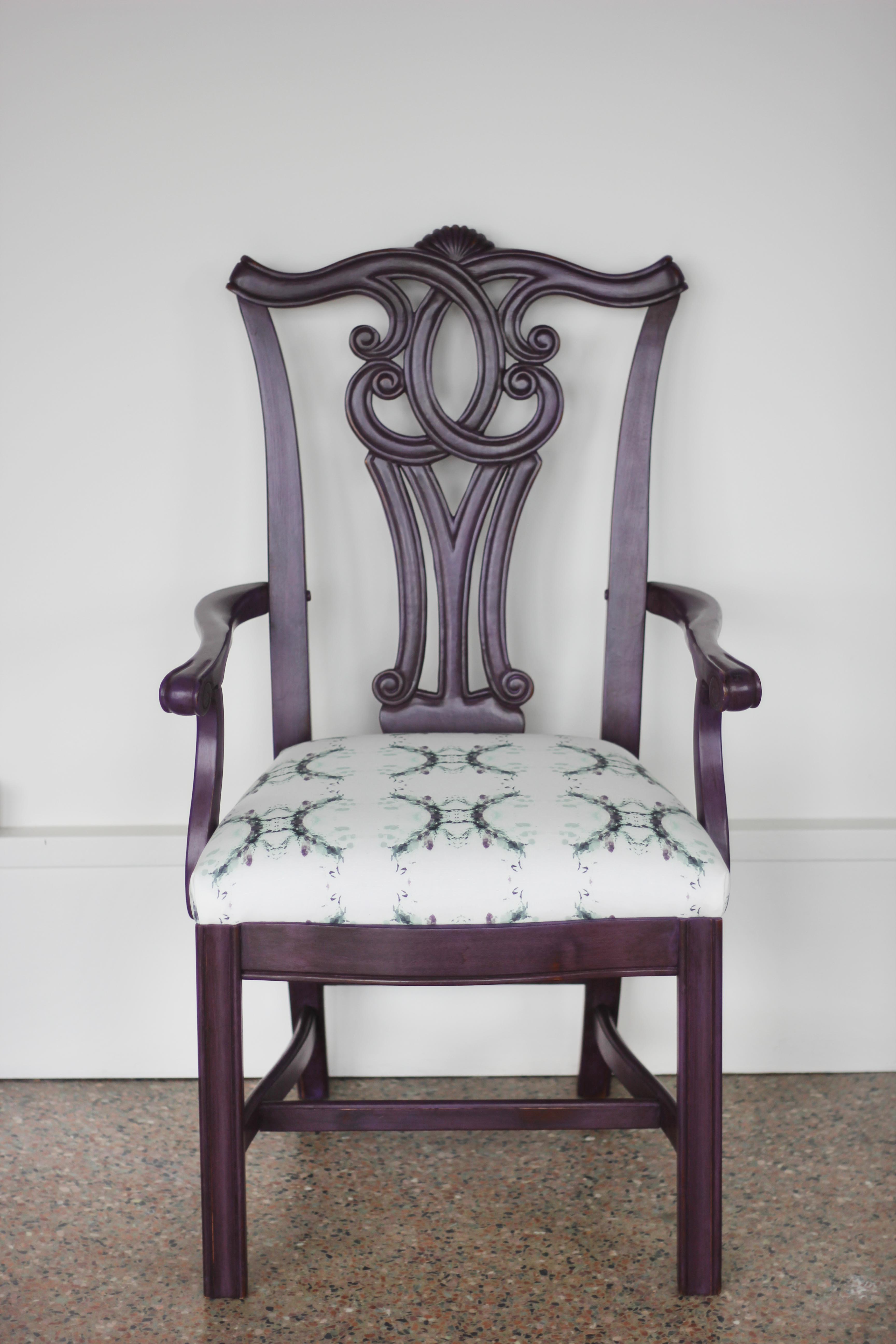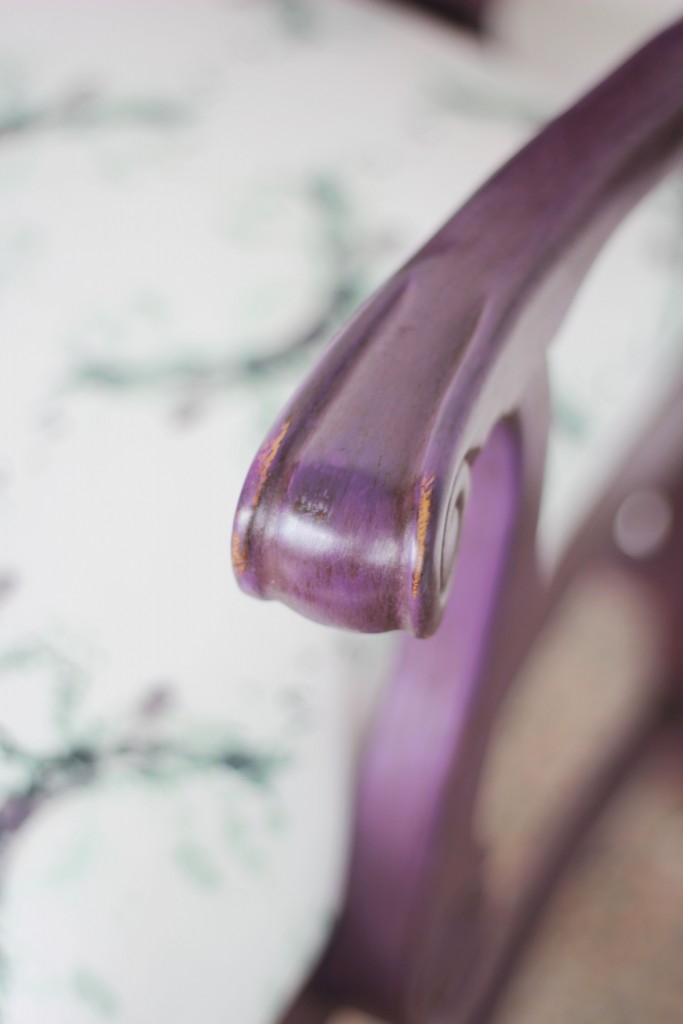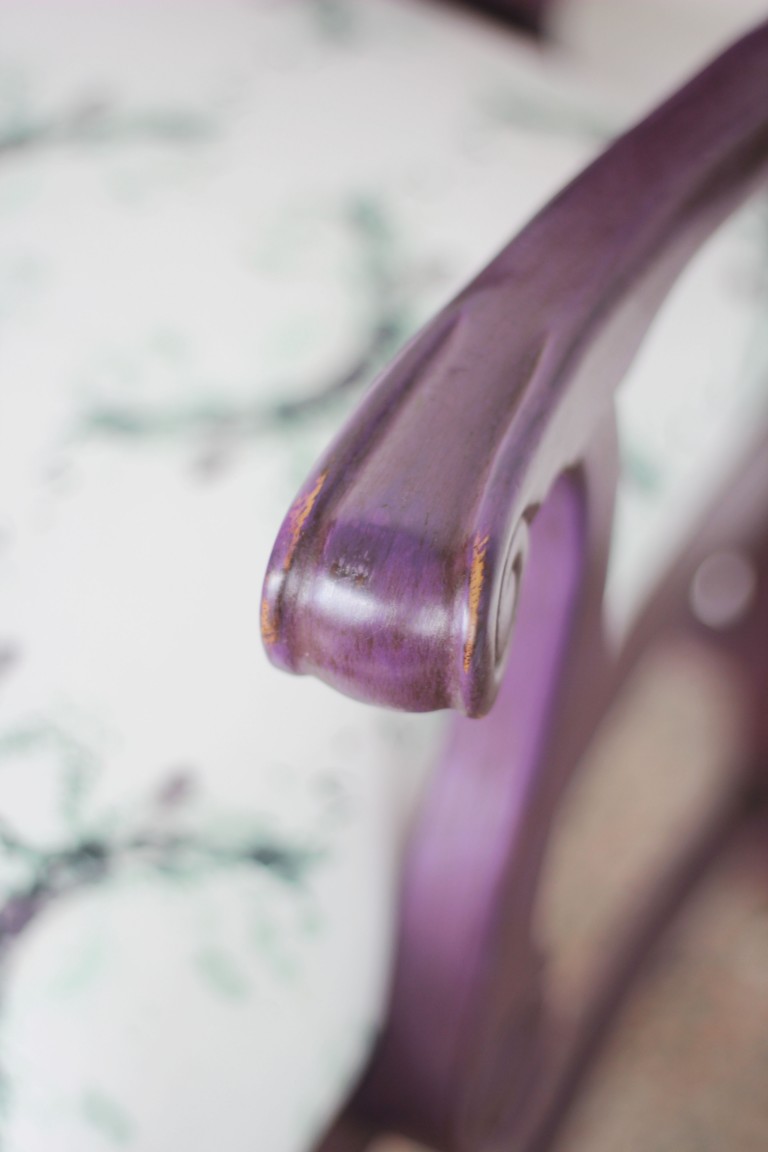 We took an old, boring chair and gave it a new lease on life this month featuring one of our newest FAT Paint colours: Dharma. You'll be inFATuated with our latest FAT Paint make-over for two key reasons.
The use of Patina FAT Wax to darken the vibrant and bright Dharma, adding more depth and interest to the piece.
The entire project was completed with only one sample jar of FAT Paint.
You read that right. To completely transform this stunning chair, only one 4oz jar of paint, as seen in the photo below, was required. It's incredible how far FAT can go!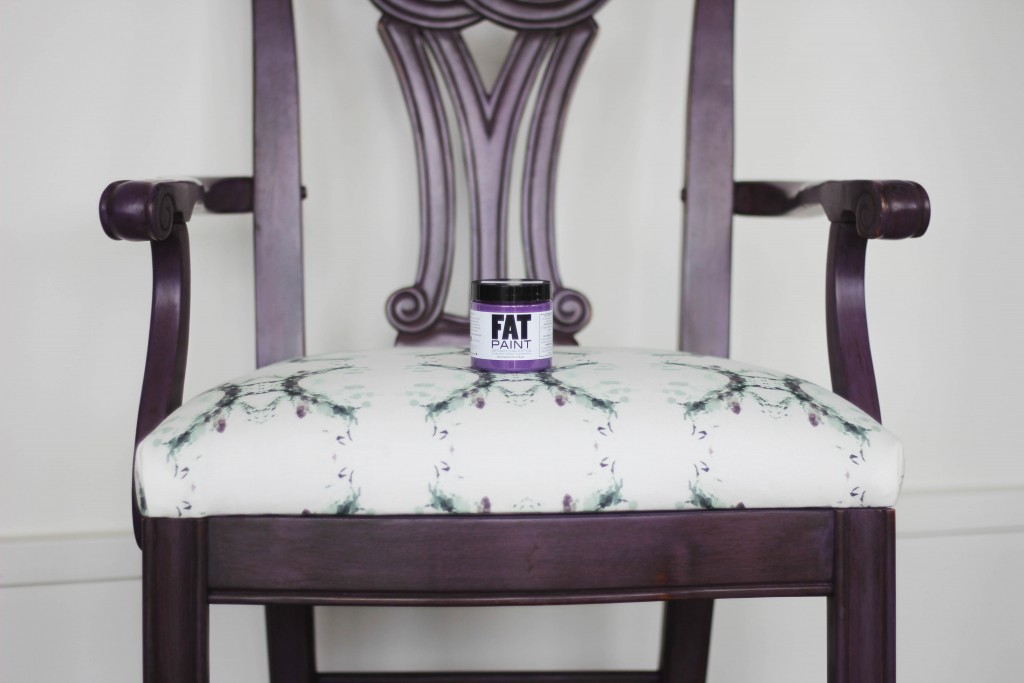 To showcase the impact Patina FAT Wax can have, we were sure to take some process photos. With the photo on the left below, you'll find the arm of the chair painted with two coats of Dharma FAT Paint, sanded and distressed, with Natural FAT Wax applied. The photo on the right is the same arm after the Patina FAT Wax application.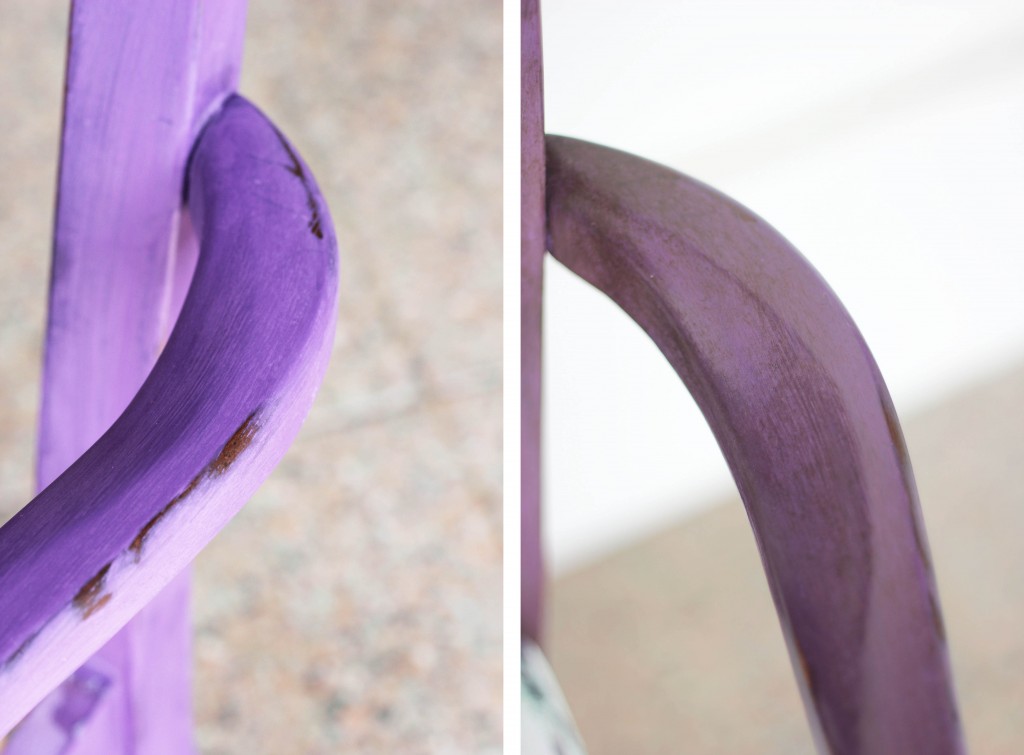 Stunning, right? To learn how you can achieve the same effect using Patina FAT Wax, check in with your local retailer and inquire about FAT Paint Workshops. There's no better way to learn than getting some hands-on experience guided by one of our FAT-tastic retailers! They're pro's at what they do!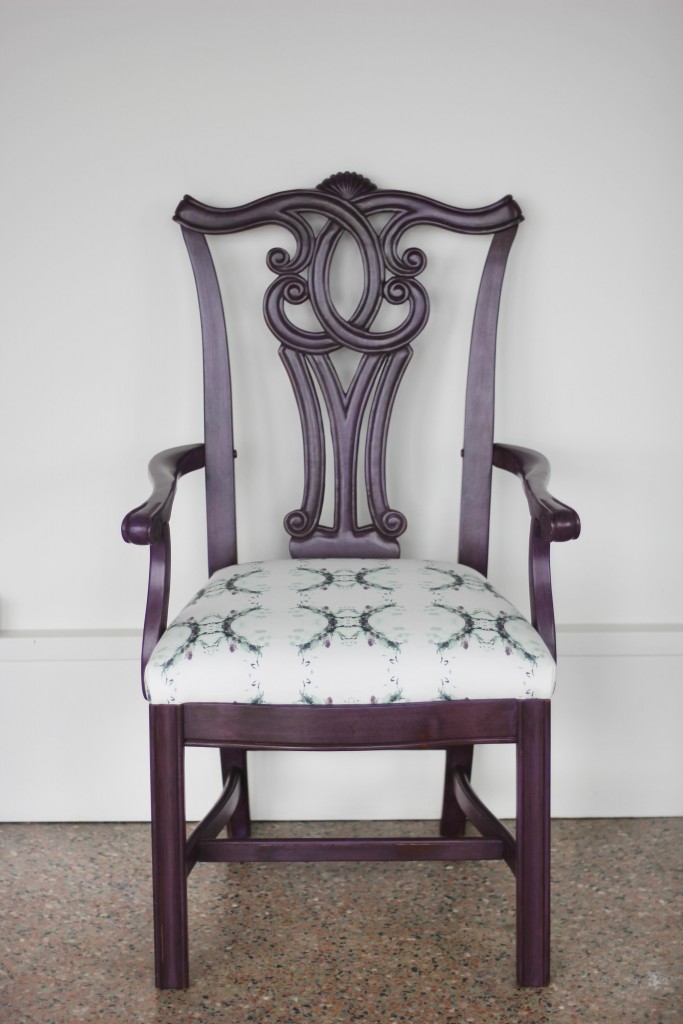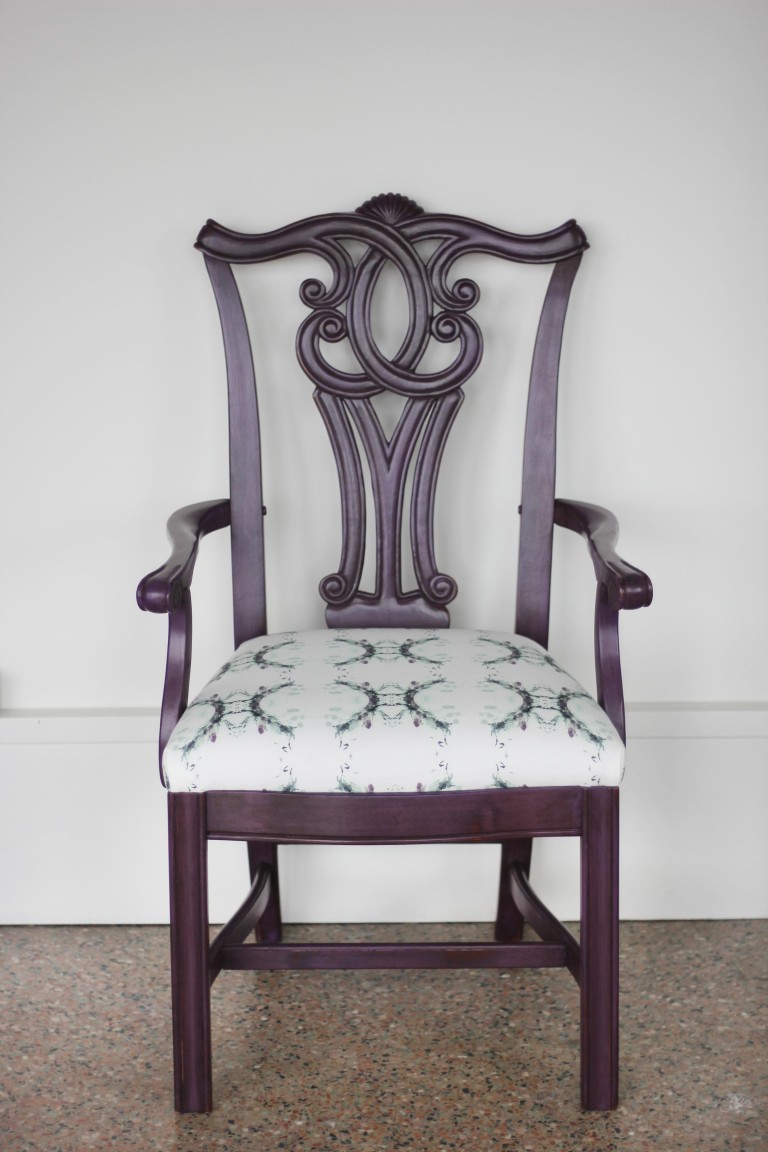 We can't stop admiring this darling Dharma chair ever since it entered our showroom. The Patina'd Dharma perfectly matches the subtle purple found in the seat's fabric from Sea Meets The Sky Design Co. The distressing detail gives this chair character and interest alongside the aging from the Patina FAT Wax. We know you'll fall in love with it too as you scroll through the rest of the photos below.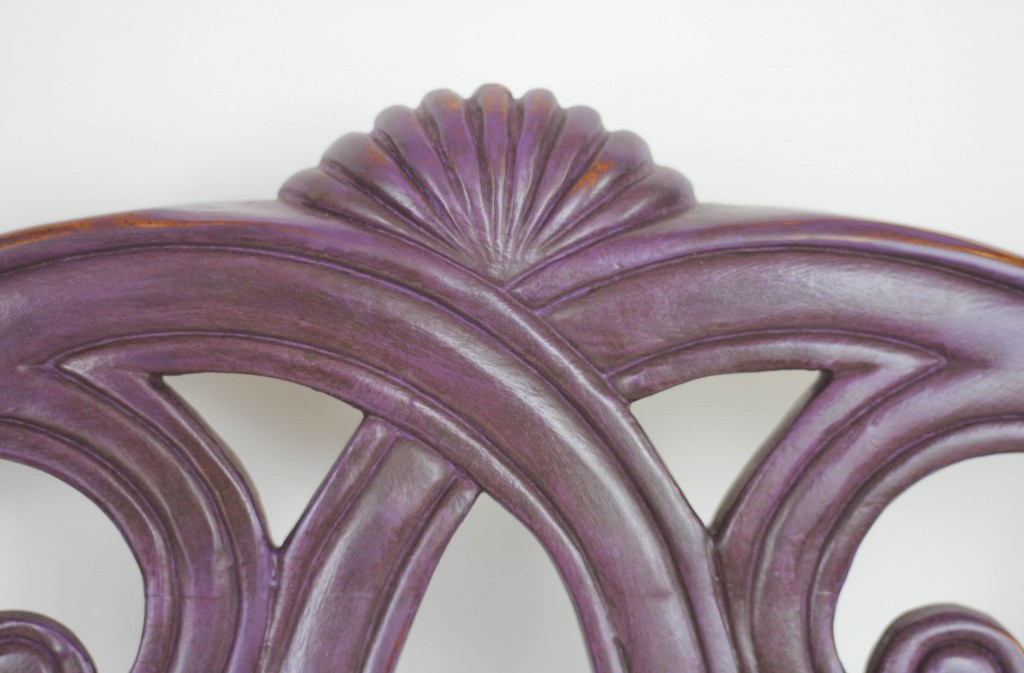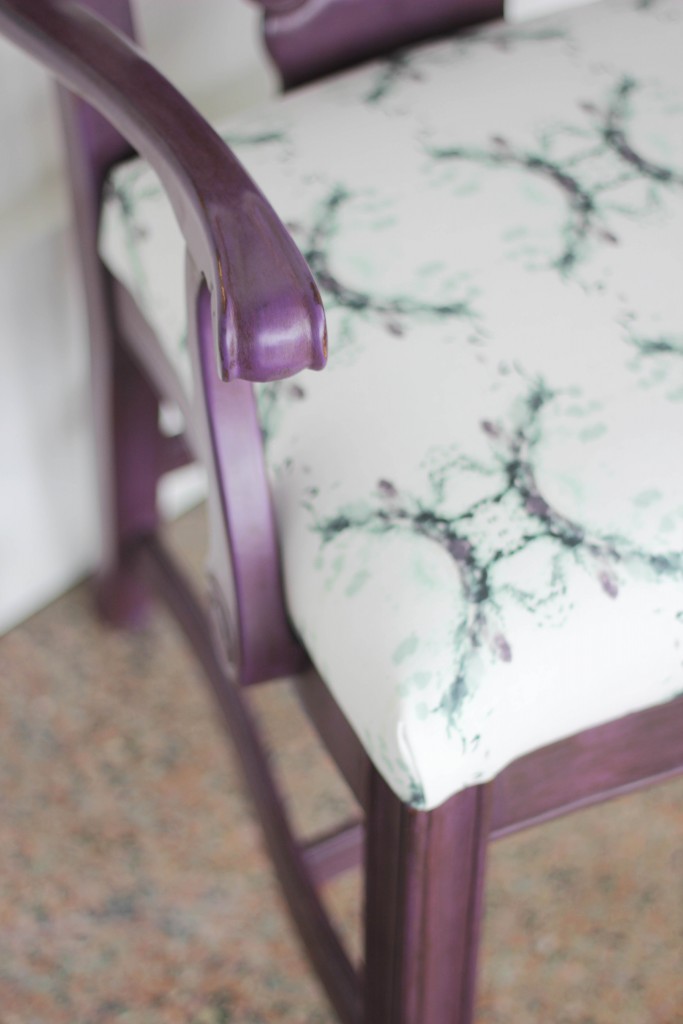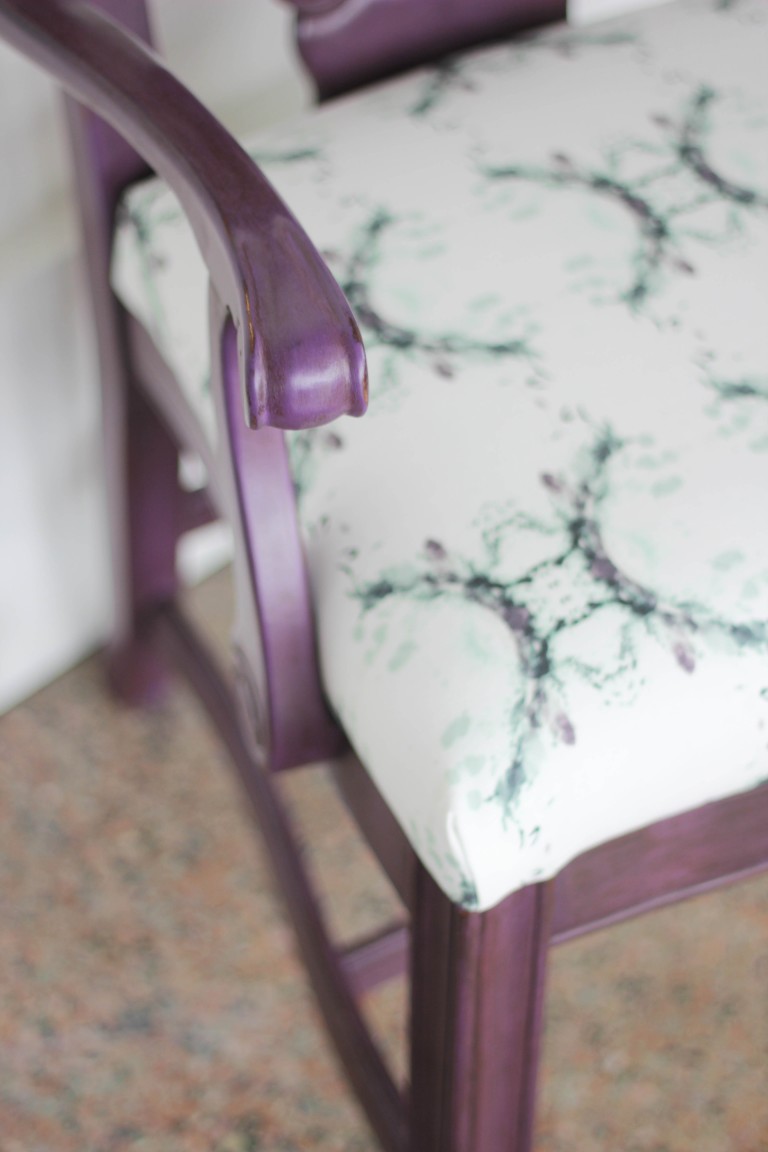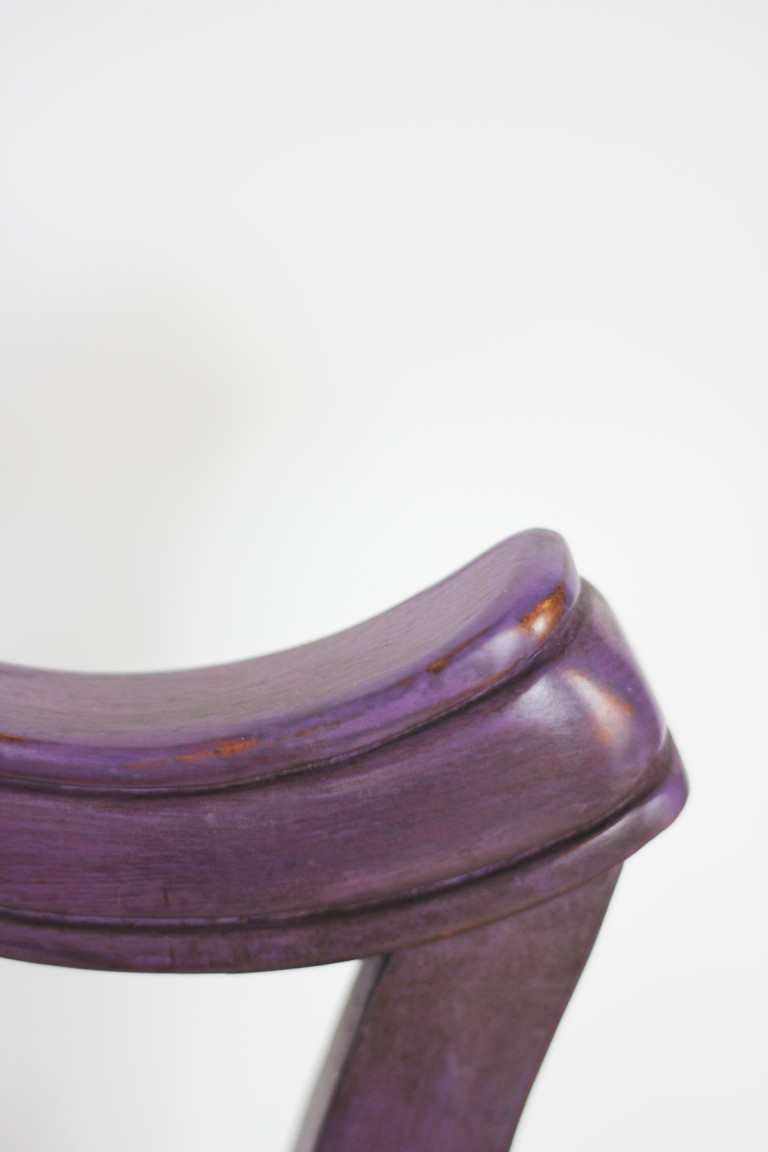 FAT Paint Details
Colour: Dharma
40z sample jar used
Upholstery fabric from Sea Meets Sky Design Co
Natural and Patina FAT Wax applied