September 18, 2017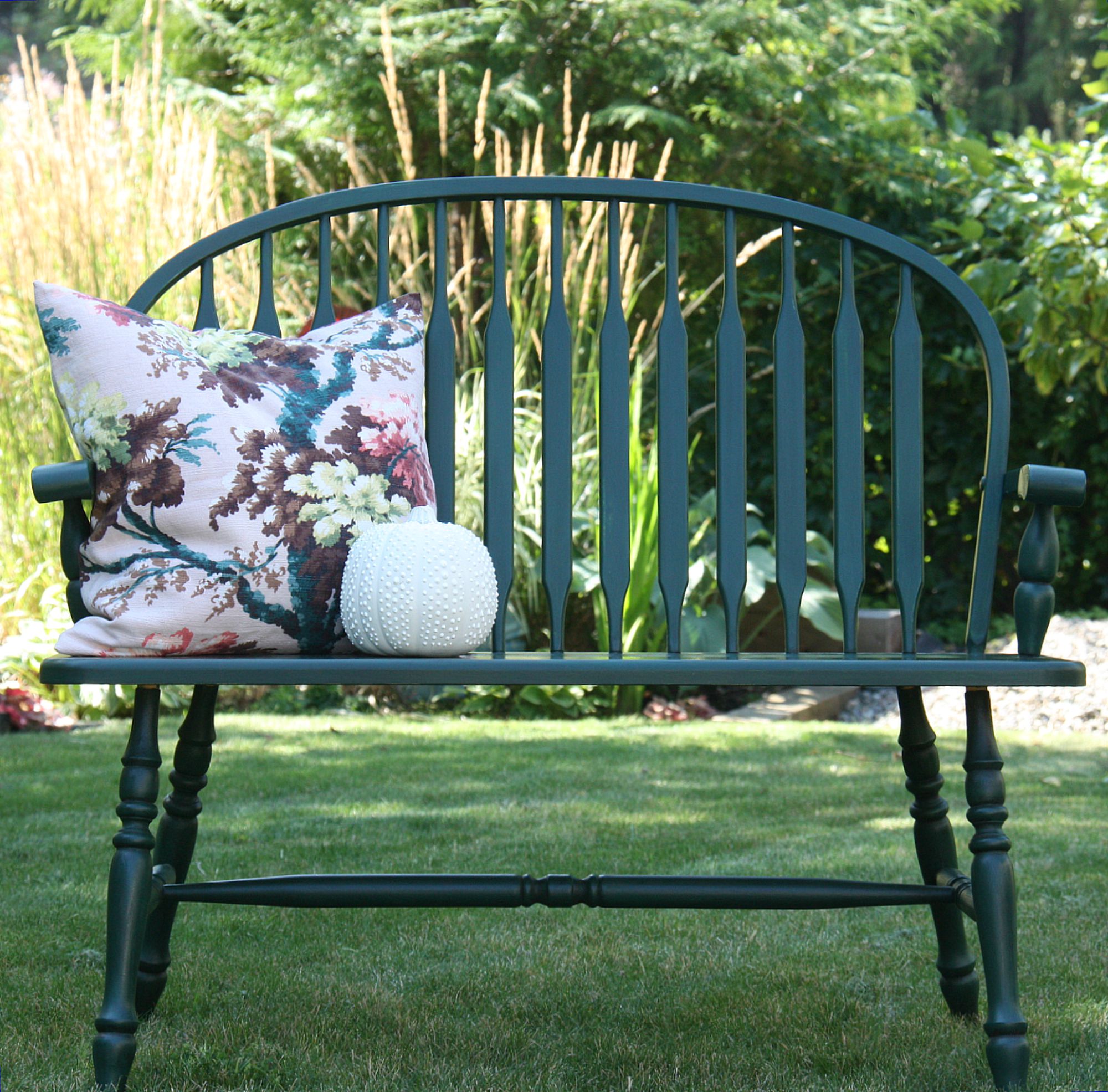 We are so FAT-tastically excited about today. After weeks of planning, prepping and hinting, we at The FAT Paint Company are finally ready to reveal the latest addition to our palette of chalk-style paint! Cascadia is a beautiful deep, rich green—a special limited release for our 5 Years of FAT anniversary celebration.
Cascadia is sure to influence interior design and home decor trends for the upcoming fall/winter season. Inspired by the dense forests of the Pacific Northwest, Cascadia is bigger and bolder than other shades of green that dominated colour trends in 2017. Its moody, yet soothing; its harmonious tone naturally complements woods, metallics, traditional neutrals as well as the other 42 colours in our bold, diverse FAT palette.
Looking ahead to 2018, our fearless leader, TFPC president and resident colour expert Victoria Lambert, says she specifically chose this shade for it's depth, lushness and luxurious undertones.
"Deep, moody colours will continue to dominate interior design and home decor trends for the year ahead," says Lambert. "We're seeing a modern-day resurgence of the dark greens that were popular in the late 80s and early 90s. We're excited to bring that shade back, but with our own contemporary FAT Paint twist."
Integrating pops of Cascadia into select pieces of home decor will add a touch of class and sophistication to any room. Artisans, crafters and avid DIYers—along with first time FAT Paint'rs—can beautifully update their existing furniture, cabinetry, doorways, or accent pieces easily and without breaking the bank.
"Cascadia is the perfect statement colour. We can't wait to see how our customers, artisans and retailers incorporate it into their homes, offices and other personal spaces."
We know you will be as inFATuated with this colour as we are. It's our little thank you to you, for your love, support and enthusiasm over the past five years. You can check out more photos of Cascadia in action, as well as some of our inspiration posts, on our social media channels: Facebook, Instagram, Pinterest and Instagram. 
Cascadia is available exclusively from FAT Paint retailers across North America in 4 oz samples, 16 oz pints and 32 oz quarts.
As Cascadia is a new addition to our palette, not all retailers have it in stock just yet. If you want the colour, ask for it by name and your local retailer will bring it in with their next order.