June 7, 2017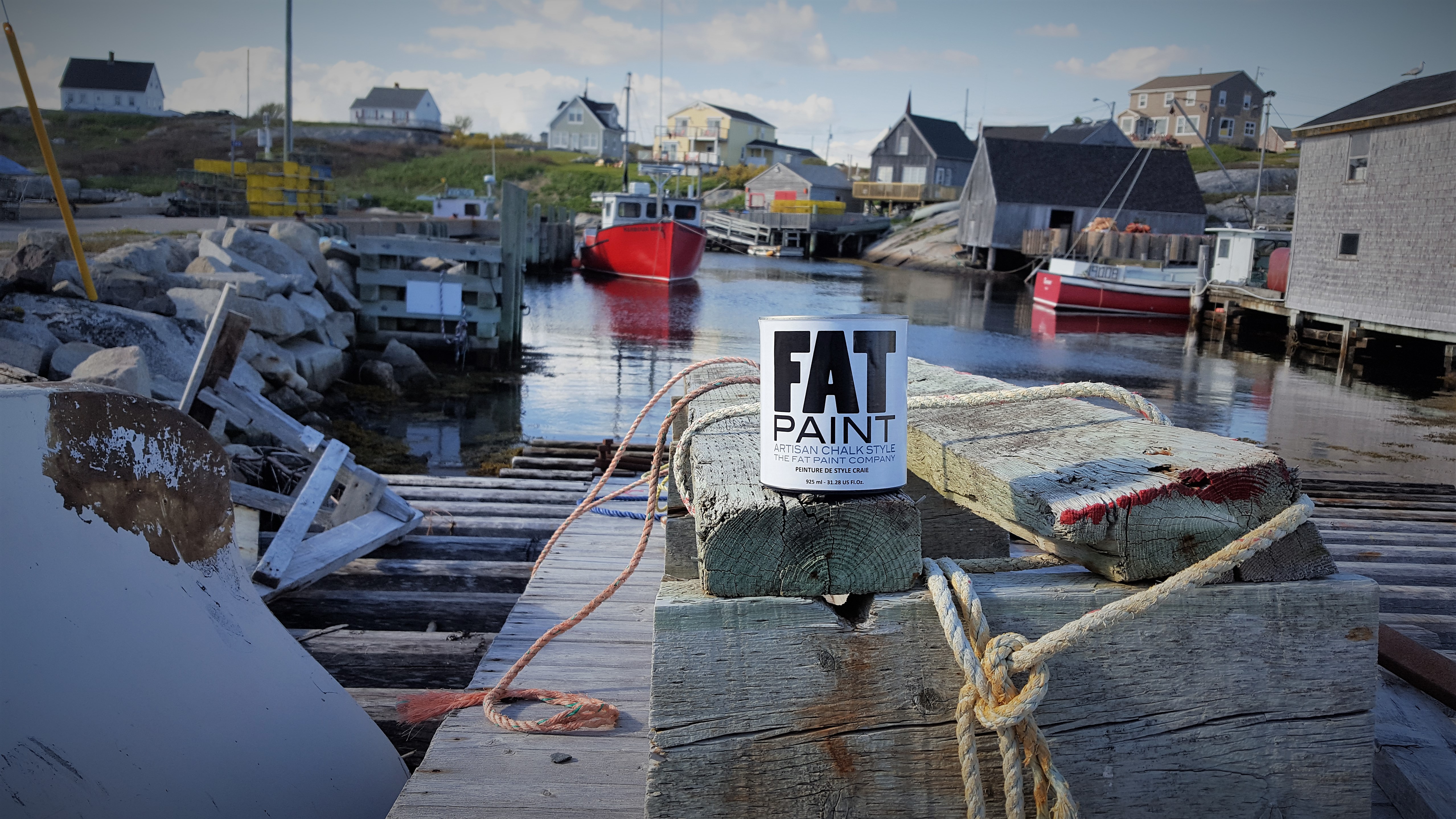 Photograph a FAT Paint can in your favourite spot and post it on Instagram with the hashtag: #FATwashere
From coast to coast to coast—or sea to shining sea—we at The FAT Paint Company are making our bold and beautiful mark on this great continent one coat of paint at a time.
From Campbell River, British Columbia, to St. John's, Newfoundland—even as far south as Fort Pierce, Florida—we now have more than 130 FAT Paint retailers located all over Canada and the United States. Each one lives in their own uniquely beautiful part of the map and we want to see them all!
So, we have a challenge for you. Whether you're one of our FAT-tastically talented retailers or a super awesome DIYer and FAT fan, we want you to give us a peek at your surroundings; show us what makes your neck of the woods so special.
Take a photo of your FAT Paint can in your favourite spot and post it on Instagram or Facebook with the hashtag #FATwashere. It can be a stunning landscape, an historically significant landmark or a quirky or unusual place—you make the call. As long as your photos are tasteful and you're allowed to be there (no cans on top of geysers in Yellowstone National Park, please!), we'd love to see them.
Every month this summer, we'll draw names out of a hat—or can, rather—and send each winner a new can of FAT Paint in the colour of their choice!
So get out there and share your FAT-tastic photos with us. And remember: #FATwashere!
Here's a little inspiration to get you started.
TFPC President, Victoria Lambert was in Nova Scotia for several days. She brought her FAT Paint can, eloquently named "Canny", to check out some of the sights with her, including the lighthouse at Peggy's Cove and the famous Bluenose II schooner in Lunenburg Harbour. It looks like Canny had just as much fun as she did.
Save
Save
Save
Save
Save
Save
Save
Save