March 21, 2018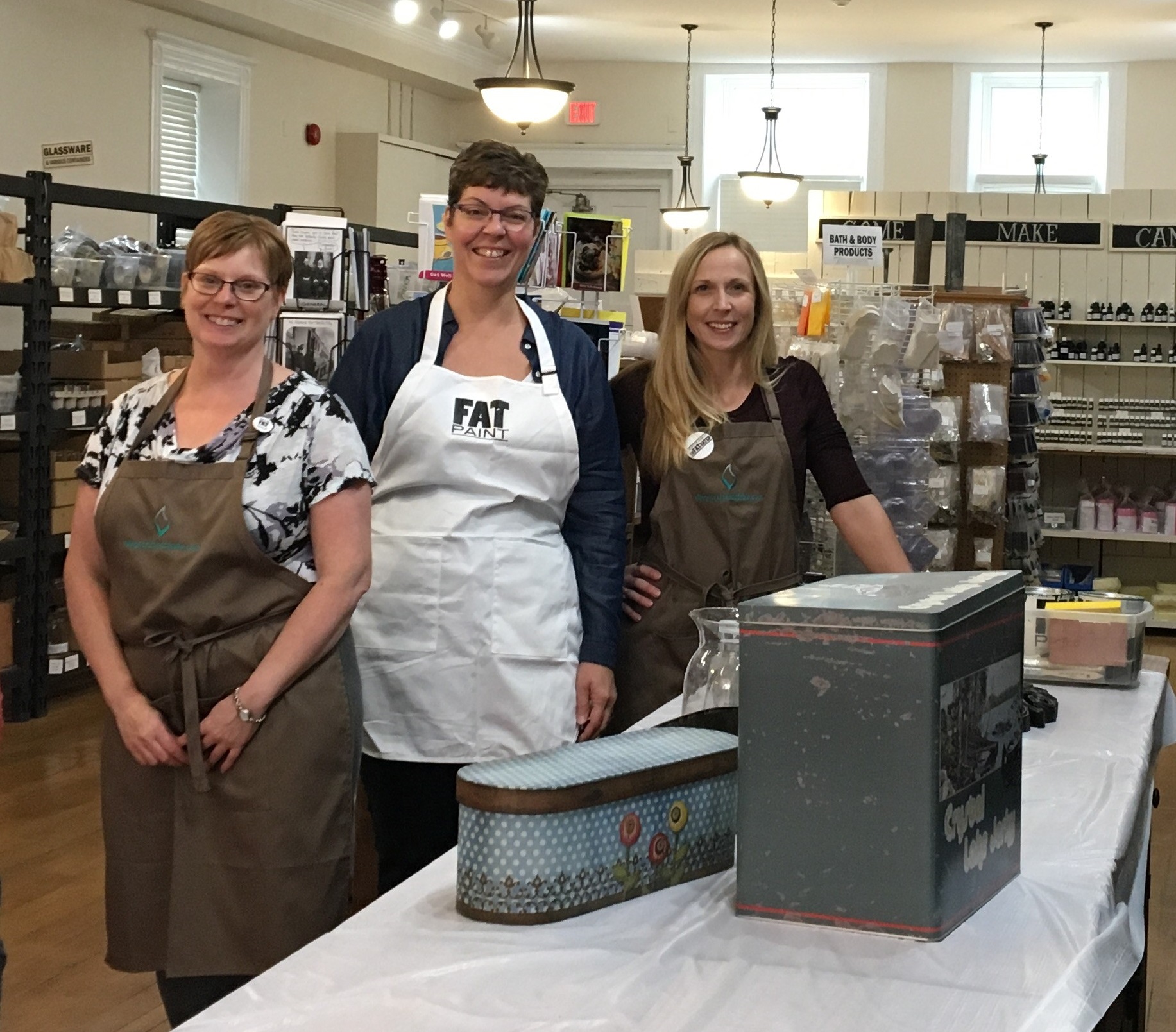 Ceramics. Paper tole. Candles. Soap. You name it, Sue Griffiths makes it.
Sue fancies herself a crafter. Creating beautiful things with her hands has always been a huge part of her life—pretty much since the day she was born, she jokes—so it was inevitable she would incorporate that love into a full-time career one day.
That opportunity presented itself 20 years ago after the birth of her second child. Her son faced some health challenges, so Sue left her her job in administration to take care of him. That experience actually turned out to be a blessing-in-disguise as Sue was able to reignite her passion for arts and crafts, which eventually lead her to her own small business in St. Mary's, Ontario.
Village Craft and Candle is a wonderful little "poke and ponder" shop. It's full of unique treasures: hundreds of different kinds of candles, which are made on site, along with wall art, home decor and giftware. The shop had always satisfied Sue, but she felt there was something missing. Just this past summer, she decided it was time to tackle another adventure. That adventure is FAT Paint.
"I was looking to create a new buzz in the store because our community is very crafty and always looking for new things to do," says Sue. "From cloth to wood to furniture, FAT Paint is perfect for small projects as well as big pieces. There are so many possibilities!"
As a small business owner herself, Sue says she gravitated towards The FAT Paint Company's start-up story: a brother and sister determined to take the chalk-style paint world by storm! She also says she appreciates the personalized care and support she has received from TFPC's small, yet mighty team.
"I'm so excited for this venture!" Sue says. "FAT Paint is not available within an hour's drive from the store, so becoming a FAT Paint retailer has already made us special."
As owner of Village Craft and Candle, Sue often finds herself doing a lot more admin work than the hands-on fun stuff, but now that she has brought FAT Paint into the mix, she is determined to get back into teaching more than just candles and soap.
Sue will lead FAT Paint workshops and instil a new tradition inside the store: Fun FAT Fridays. She and her team plan to take on a new FAT Paint project every week, and show off their work on their Facebook and Instagram channels.
"FAT Paint will be my new hobby. I had great results right from the start. I can't wait to try layering colours and playing with all the FAT Wax finishes. I miss creating all the time, so this should be a blast."
===
The FAT Paint Company has more than 140 retailers across Canada and the US with more joining every month. If you want to become a retailer yourself, please email: becomearetailer@fatpaint.ca.
If you know of an awesome shop that should retail FAT Paint, please let us know! We're offering a $200 Finder's Fee to anyone who helps us make a connection with a new retailer; you get the FAT cash when they stock FAT Paint on their shelves.