October 17, 2017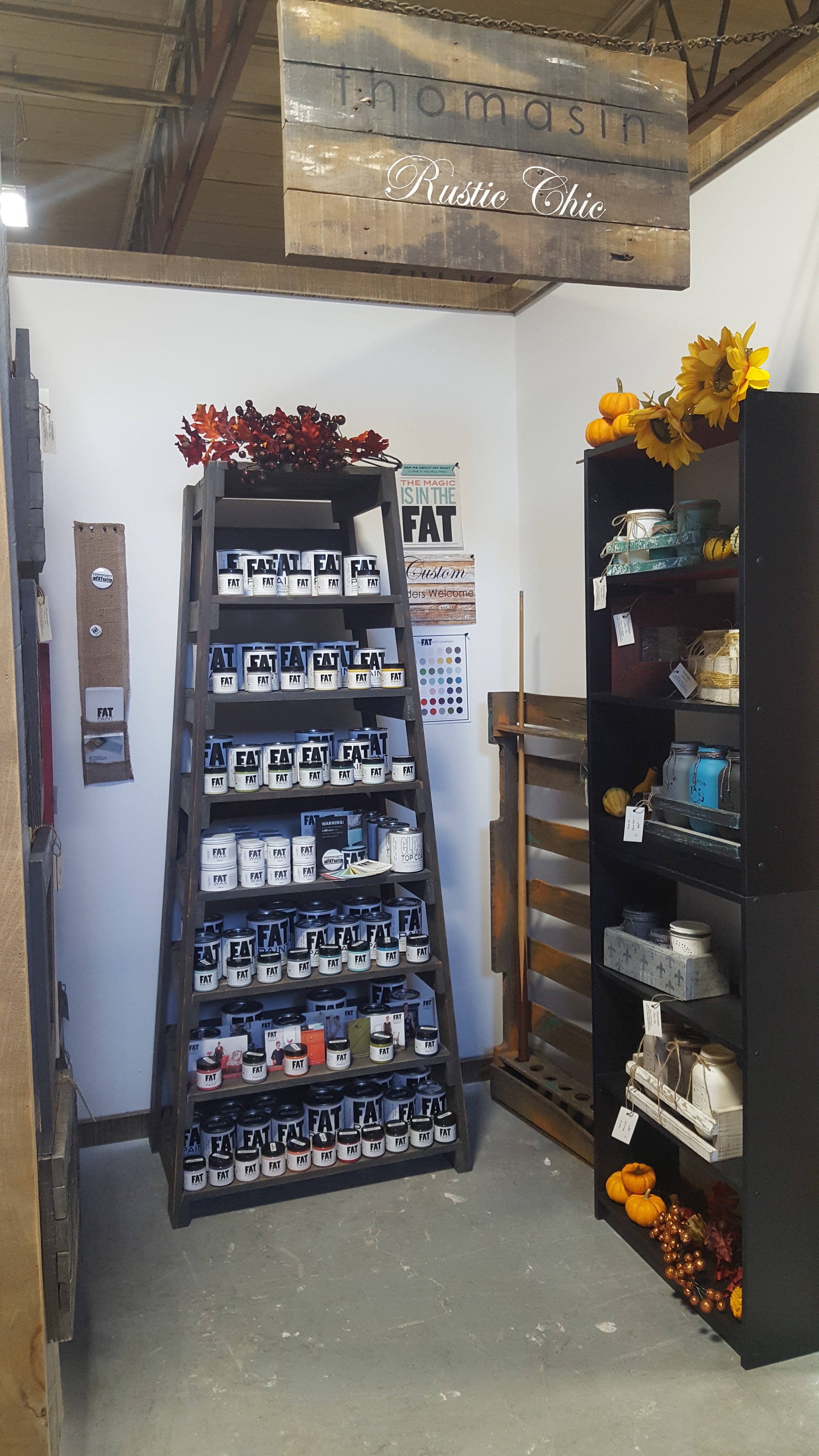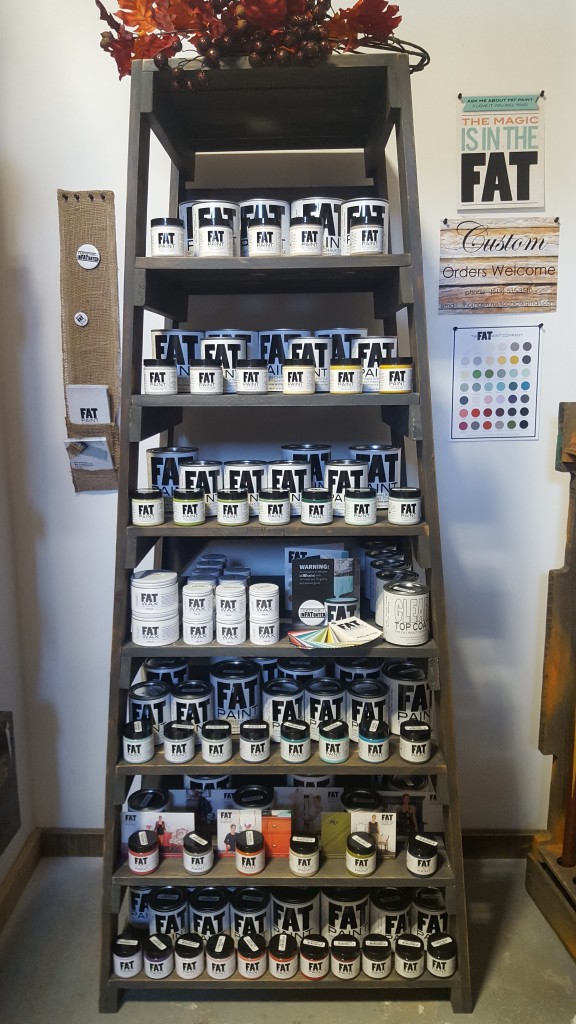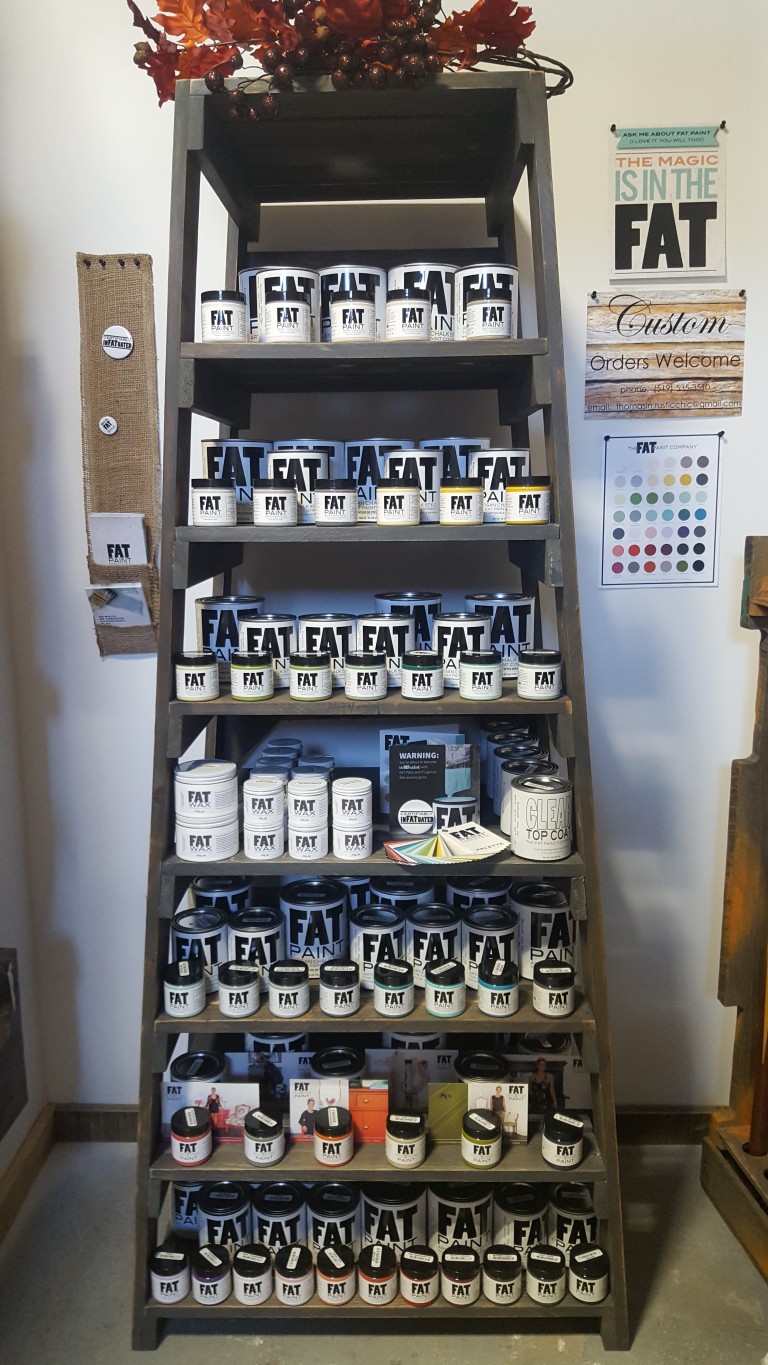 We at The FAT Paint Company are pretty lucky. About 140 retailers love, sell and promote FAT Paint in their shops or studios across Canada and the US and more are joining our tribe every month. We pride ourselves in doing everything we can to support them in their small business endeavours.
After all, we wouldn't be where we are today without them so we want to give back as much as we can.
With that in mind, we like to take the time to introduce you to as many of our FAT Paint retailers as possible. One of our most recent additions is Tammy Doogan from Thomasin Rustic Chic. She is actually the sister of one of our long time retailers, Tracey Doogan-Benoit at Red Wind Studio in St. Jacobs, Ontario. Tracey always does such wonderful work with FAT Paint, with her stunning furniture transformations. We figured creativity must run in the family, so it was a no-brainer to bring Tammy on board.
Let's tell you a little bit about Tammy—or Thomasin, which is actually her first name, but one she has never used. Tammy tells us that she has always been a painter. She would repaint things she would find simply because she didn't like the colour. Apparently she did it so often it became a joke in her family: "Just give it to Tammy and she'll paint it!"
She fits right into our FAT family.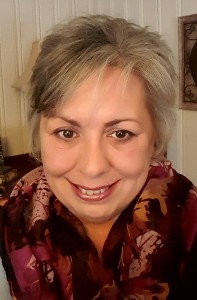 Fast forward a few years to 2016. Tammy wanted to start her own business by combining her love of painting and photography. That's when Tracey introduced her to FAT Paint. Soon, Tammy was making her own unique frames to mount her photos in and she quickly discovered that FAT Paint was the perfect chalk-style paint for the job.
"I was amazed with what I could do with it," says Tammy. "All the different finishes and techniques!!!
"Besides the fact that FAT Paint is awesome, one of the most important features, for me, is that I can use it inside the house. I have sensitivity to a lot of different smells but FAT Paint products don't bother me—not even a little bit."
So Tammy, now armed with a bunch of amazing solid wood frames, photographs and a new-found love of FAT Paint, decided to open up her very own booth at the Oakhill Urban Market in Brantford, Ontario. Thomasin Rustic Chic opened at the end of September and has already been a hit!
If you're in the area, check out her FAT-tabulous stuff. She's in Booth 52. If that's not your neck of the woods, don't fret. We have dozens of other retailers around North America, so check out our online map to find the closest one near you.
If there's no one in your area, but there's an awesome shop that should retail FAT Paint, let us know! We're offering a $200 Finder's Fee to anyone who helps us make a connection with a new retailer; you get the FAT cash when they stock FAT Paint on their shelves.
Happy Painting everyone!