December 5, 2016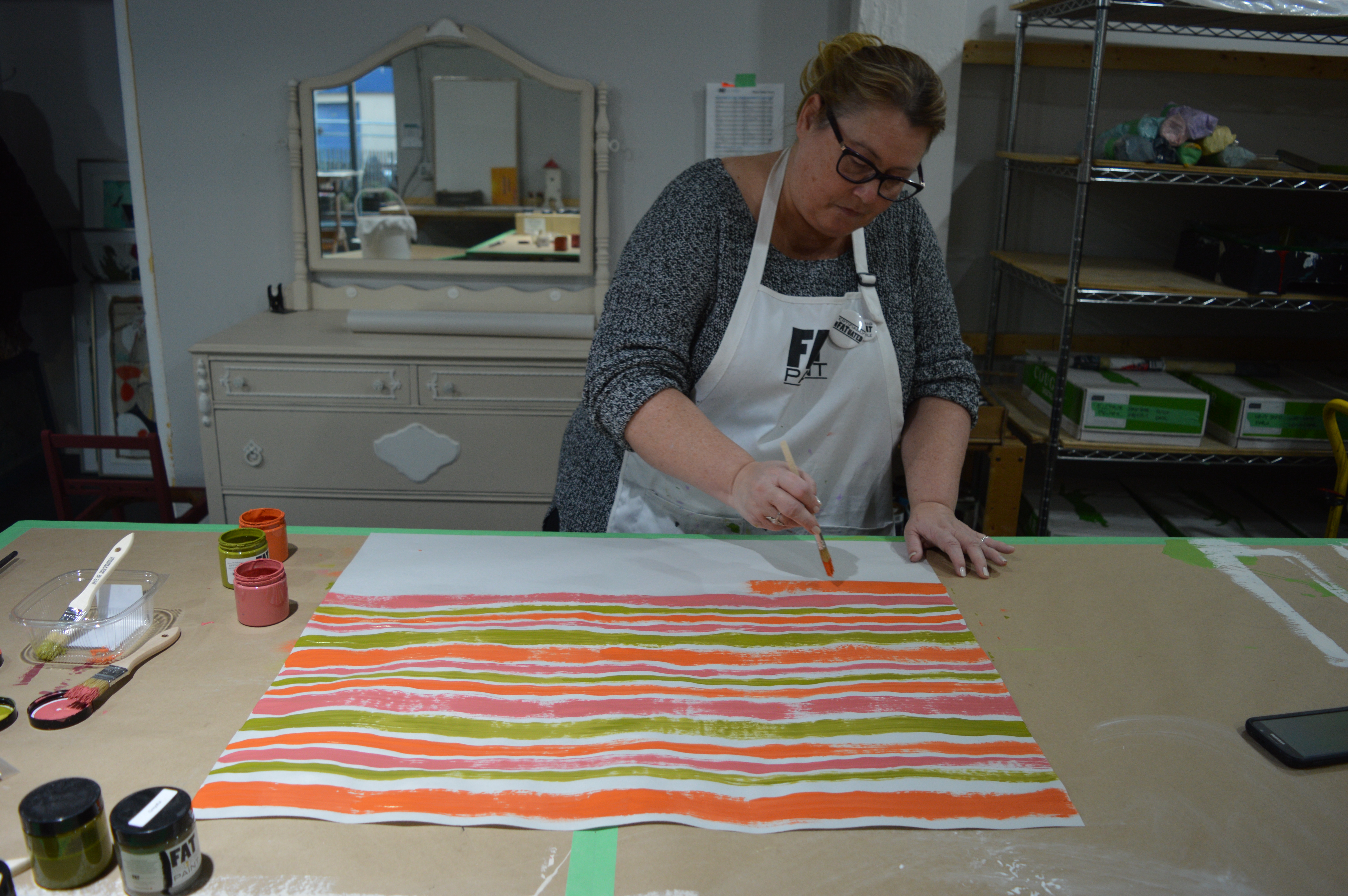 'Tis the season for getting a little creative.
Here at The FAT Paint Company, we're always on the look out for fun, new projects or ideas. Last week, we shared an amazing DIY FAT Painted Wrapping Paper tutorial on our social media channels. Can we say 'Wow!?' The end result is nothing short of FATastic!
The blog post inspired us to make some holiday wrapping paper of our own. I mean, it's easy enough, right? Why haven't we thought of this before?
Ariel, the face behind PMQ for two, has used FAT Paint for several projects now including this super cool DIY Neon Sign. She says she is particularly inspired by colours in The Amanda Forrest Collection, especially Can't See Me Camo.
Can't See Me Camo is one of our FAT favourites as well. We're completely inFATuated with the entire AF Collection, but for our wrapping paper we decided to use just three of the colours: Can't See Me Camo, Blushing Bombshell and Orangeapalooza.
Victoria likes to keep things simple, so for her paper she went with a basic stripe pattern. She started off with a thick swipe of Orangeapalooza.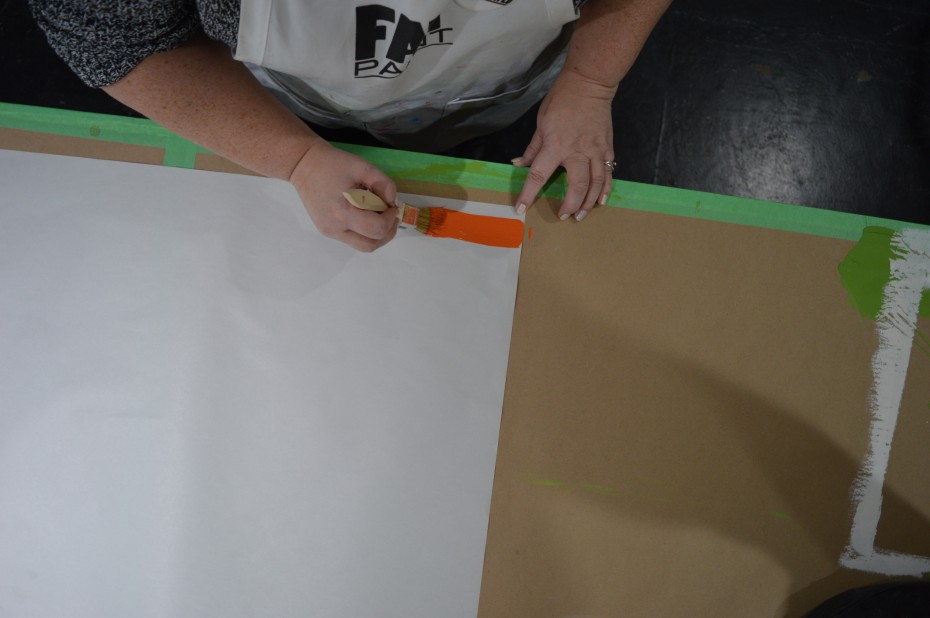 Beautiful. Next, she added two thinner stripes; first in Can't See Me Camo followed by Blushing Bombshell.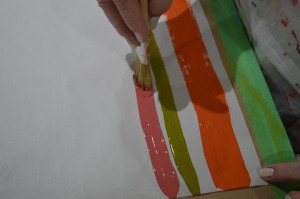 Dip, swipe, repeat. Dip, swipe, repeat. Victoria alternated from thick to thin stripes, switching up the pressure of her brush.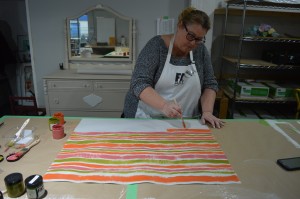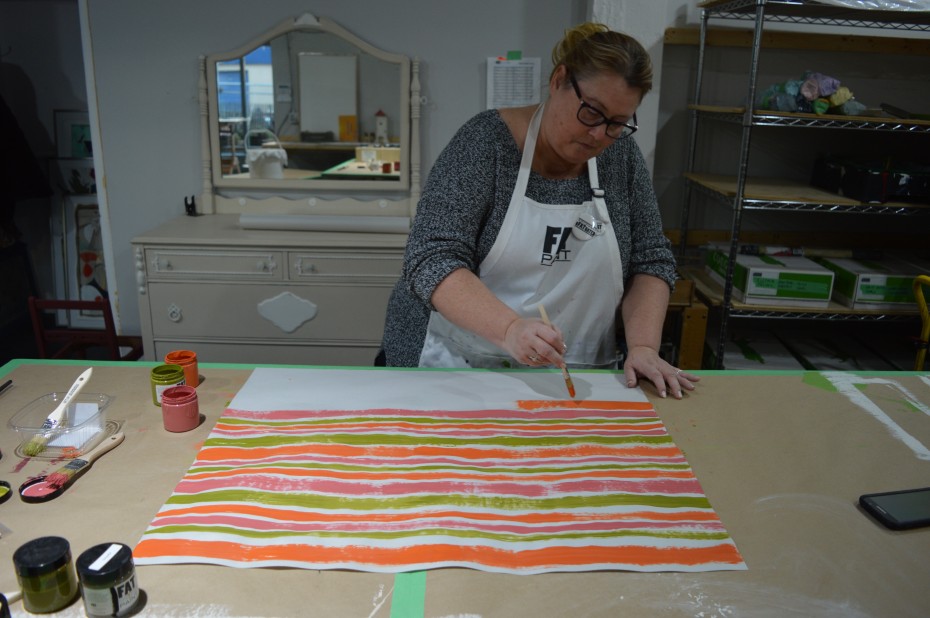 As you can see, changing up the pressure of the brush adds an organic, painterly effect. So simple, yet so stunning!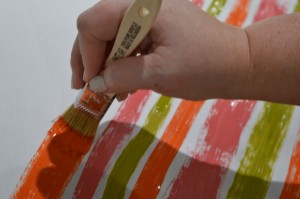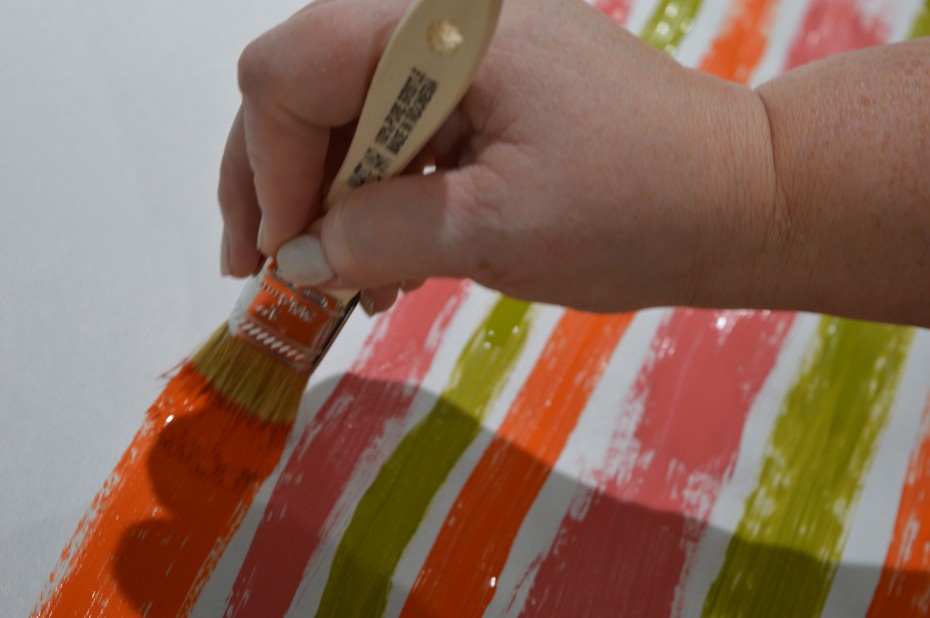 Once the pattern was full, we left the paper to dry for a couple days. Not that it needed that long, but FAT chalk-style paint is much thicker than acrylics, or other paints one might normally use for a project like this. The thickness adds texture, dimension and personality, if we do say so ourselves!
Shannon, Victoria's right-hand woman in the TFPC shop, couldn't let her have all the fun. She went with a FAT Christmas tree motif.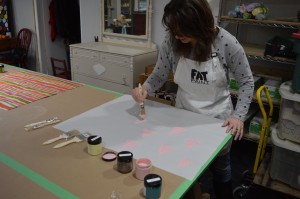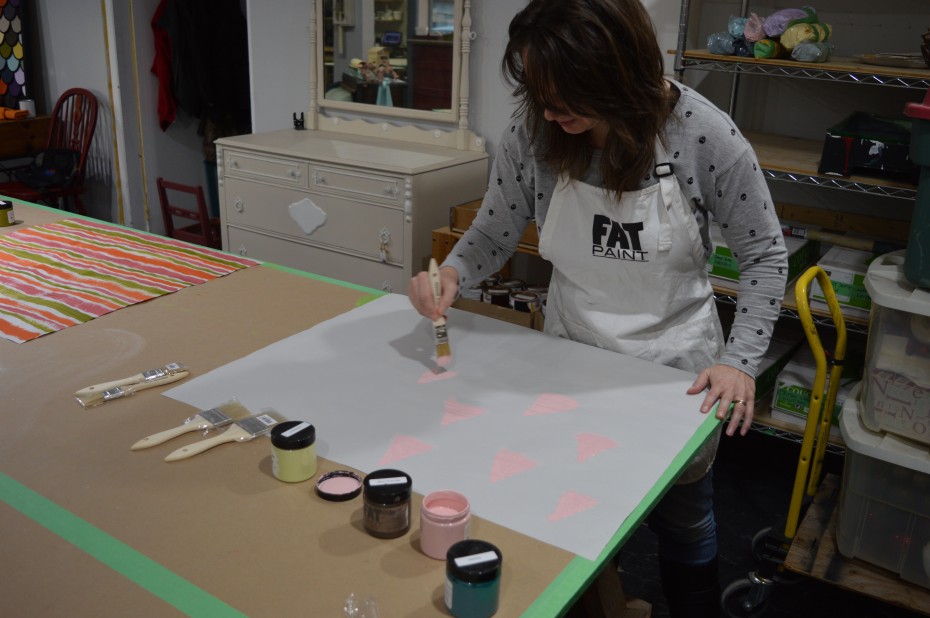 She used Juno for the trees, Blushing Bombshell for the toppers, Bitter Chocolate for the stumps and, of course, Chalk White for the snowflakes.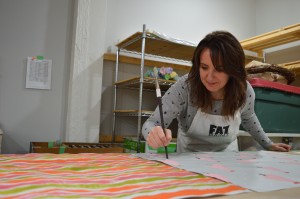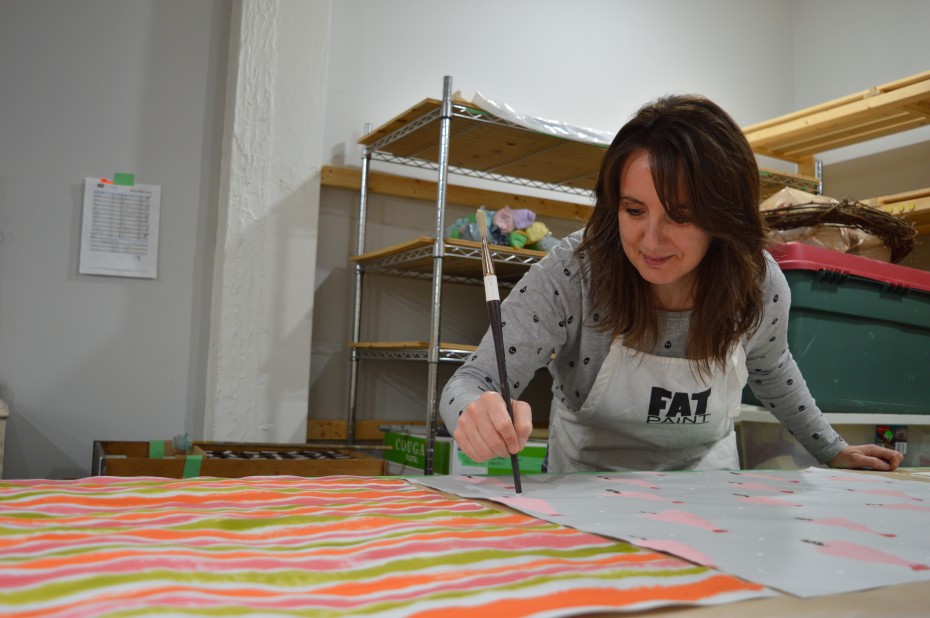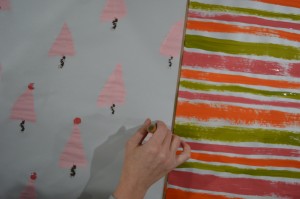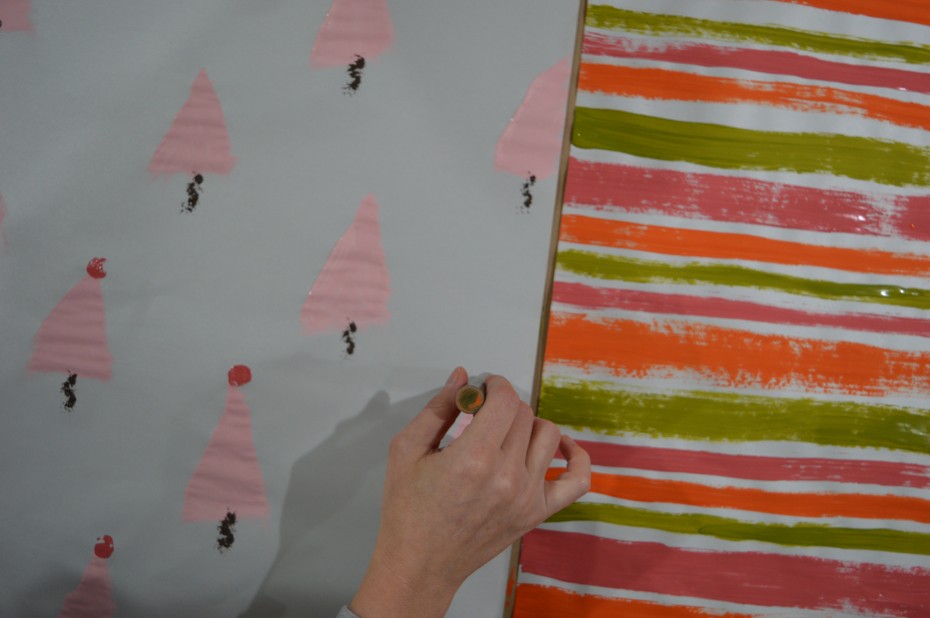 Now, the best part… the presents!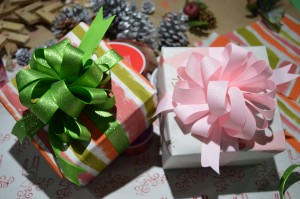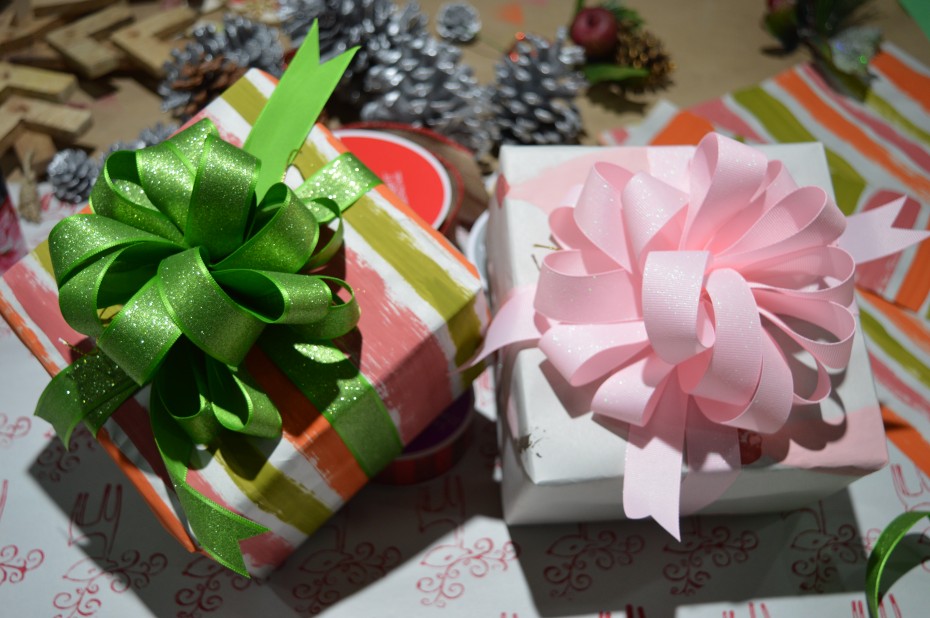 We think they turned out pretty FATulous. What about you?